Shelby GT350 Rips up the Dyno
car | ford | GT350 | October 16, 2015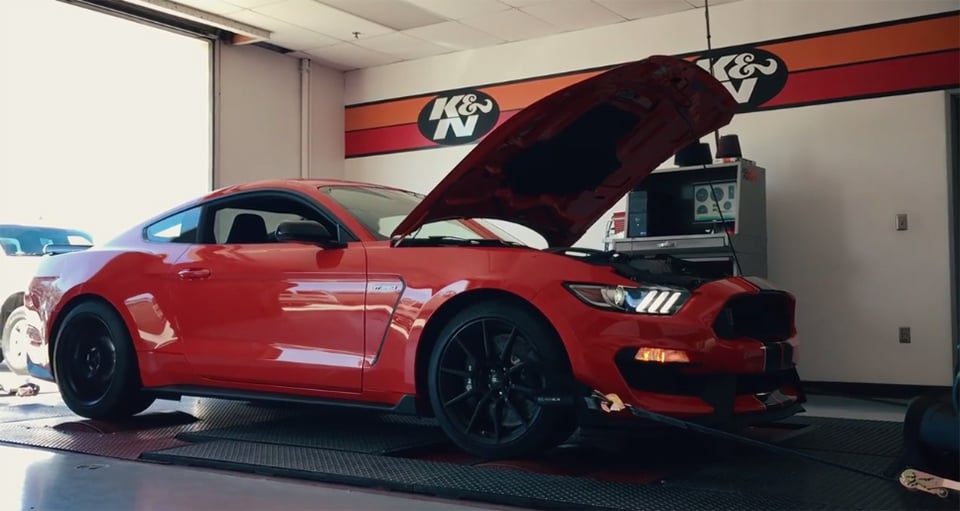 Muscle cars and the sound they make are some of the most glorious noise in the automotive industry. One of the best sounding cars that Ford has ever produced is the new Shelby GT350 with its flat plane crank. We already know how much power the engine makes and all of its features.
What enthusiasts like to know is how much power the car makes at the wheels and MotorTrend figured that out. The mag managed to strap a GT350 to a dyno at K&N Engineering and let the V8 beast rip.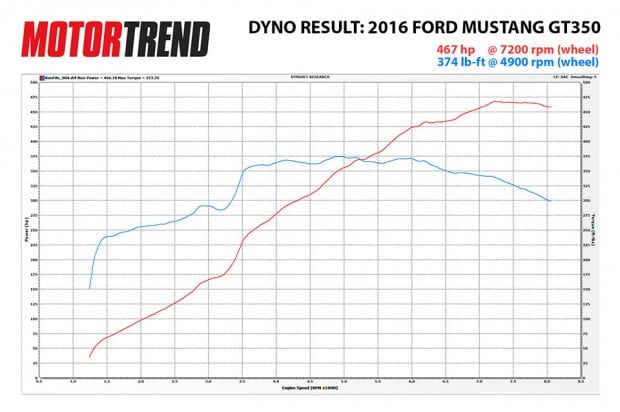 The V8 is rated for 526 hp and it looks and sounds impressive on the dyno. MotorTrend's results showed that the 2016 GT350 makes 467 hp at the wheels and 374 lb-ft. of torque. It's very impressive to see that sort of output from a naturally-aspirated motor.
You'll have to hit the Motor Trend website to see the video. Be sure to crank up the audio before you hit play.