Hyundai Tucson Adventuremobile Has Solar Panels and a Roof Tent
hyundai tucson | sema | October 21, 2015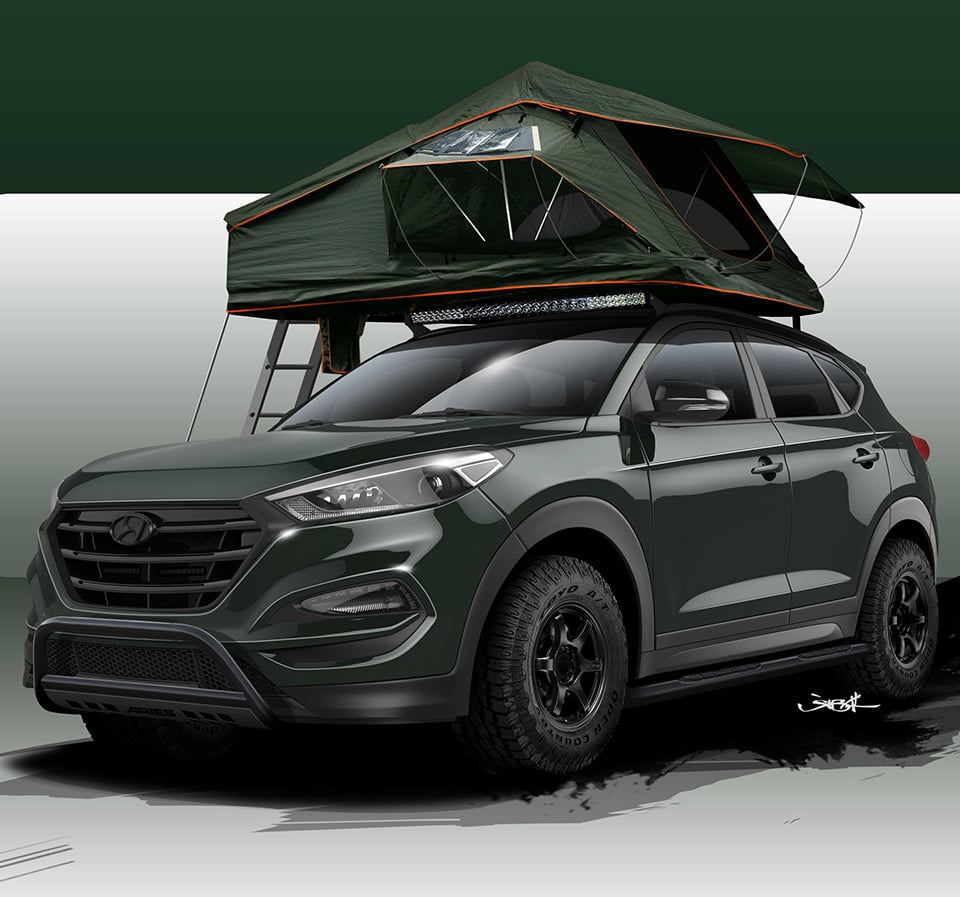 Hyundai is teasing another custom Tucson that will be on display at the SEMA show next month. Previous Tucson SUVs that we have seen have focused on street performance, like the 700hp Brute Ute. This time out, the Tucson is aimed directly at the off-road, off-grid adventurers.
Designed by tuner John Pangilinan, this Tuscon has a custom BASF army green paint job, a bull guard up front and lots of LED lighting. Inside, there's Katzkin custom leather upholstery. The most notable feature is the rooftop Treeline Tamarack Constellation Gen2 tent. The vehicle also has a Goal Zero solar generator, solar panels, and and chargers to keep your gadgets going. A bunch of Scosche accessories are inside the car to keep the music flowing, along with gadget accessories for heading into the outdoors. It also has a roof rack, 1.5-inch lift kit, and custom wheels and tires. Performance is upped a bit with an AIM intake and charge pipe and Magnaflow exhaust.
The car will be unveiled at the Hyundai SEMA press conference on November 3.