Stanford Builds Autonomous Drifting DeLorean: Hoon to the Future
autonomous | awesome | back to the future | delorean | research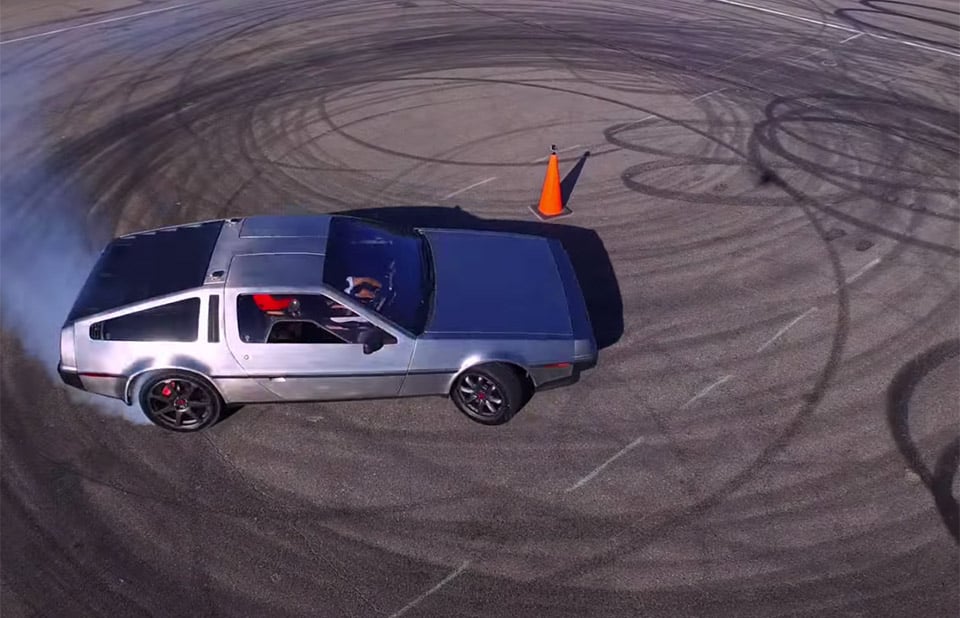 Stanford researchers wanted to build a vehicle that could be used to perform research on autonomous cars in extreme situations. The goal was to help figure out safety protocols for self-driving cars. To perform the research they didn't turn to something boring like a Prius with water sprayed on the road.
Instead, the Stanford gang built an autonomous drifting DeLorean and called it MARTY. Instead of punching in a date to visit in the past or future, it appears that the passengers input the speed and slip angle, and the autonomous car controls all the steering and keeps the car in drift. As an added bonus, the team converted the car to run on electric power, which means it has way more torque than an original DMC-12. Check it out in action in the video below:
It's pretty awesome to see that steering wheel flop all around keeping the car perfectly sideways in a smoky burnout. What a perfect way to celebrate Back to the Future Day.