Domino's Unveils DXP Pizza Delivery Vehicle
chevrolet | chevrolet spark | domino's | pizza | October 22, 2015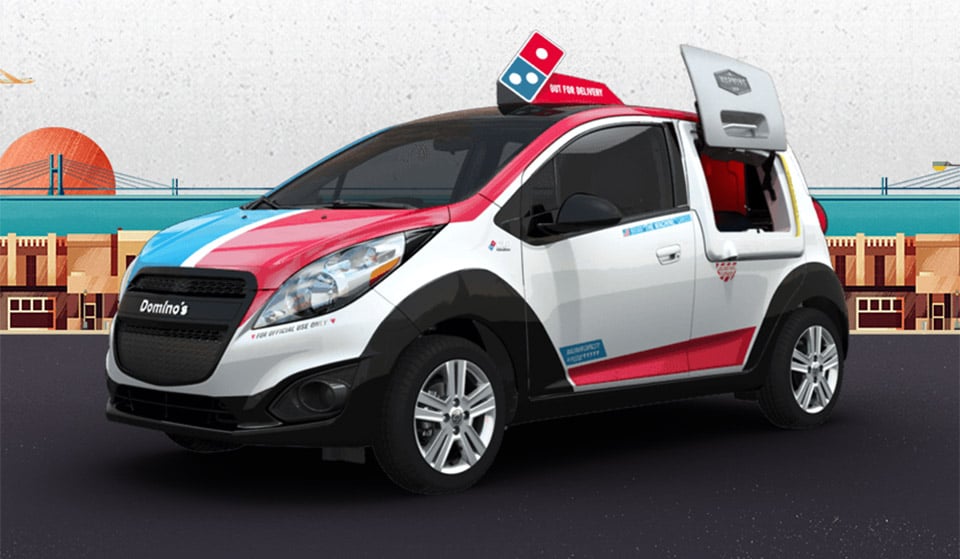 Back in the day, Domino's Pizza had this 30 minutes or it's free guarantee. My most vivid childhood memory of pizza is of the Domino's guy nearly running us off the road, and when we pulled into our driveway, it turned out that my step-mom had ordered pizza, no tip for that guy.
While incidents like that caused Domino's to yank its 30 minute delivery guarantee, they do have a new way to deliver pizza efficiently, and to ensure that it arrives hot and fresh.  The company has unveiled its new purpose-built pizza delivery vehicle called the Domino's DXP – which stands for Delivery eXPert.
The DXP can carry up to 80 pizzas, salads, wings, and 2-liter drinks in its non-slip storage area, and has side-door access to its warming oven. To maximize space and utility, the car only has a driver's seat inside. It even has puddle lights that throw the Domino's logo on the ground. The car is based on the Chevy Spark, and is rated for an impressive 39 mpg on the highway.
Domino's is working with Roush Enterprises to convert and deliver 100 DXPs to 25 markets in the US.