Mopar Teases AWD Dodge Challenger for SEMA
car | challenger | dodge | mopar | sema 2015 | October 24, 2015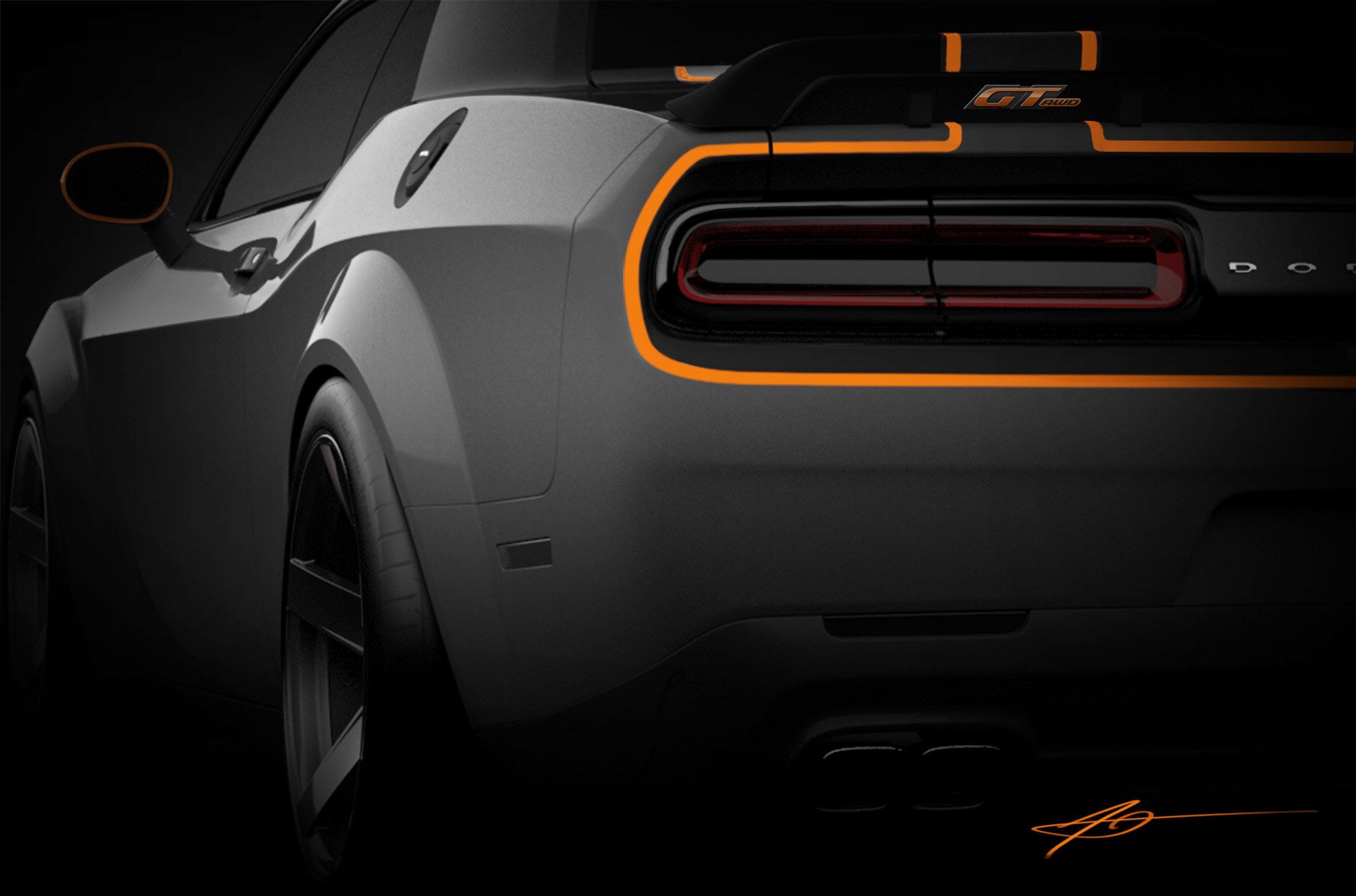 Dodge has one of the coolest retro muscle cars ever built in the Challenger. The car looks very much as it did back on the '60s and has sold pretty well for Dodge. FCA's Mopar division is now teasing some of the numerous cars that it will be showing off at this year's SEMA, and among the vehicles is the one you see here.
At a glance, it looks like a white or gray 2016 Challenger with sweet orange and black trim. It looks very good indeed. A closer look at that badge on the rear of the car and you will see something very interesting. That badge clearly says "GT AWD."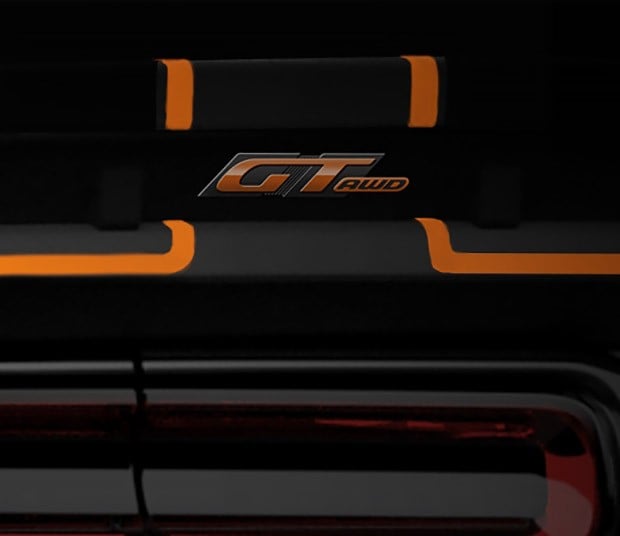 Whether said all-wheel drive Challenger will be a production model or just a show car, we don't know. It would be cool to have a big V8 in an attractive car backed up by AWD; it should be a beast at the drag strip.