MotorTrend Tests Peg Diesel Titan XD at 20.8 MPG Highway
cummins | diesel | fuel economy | mpg | nissan | October 26, 2015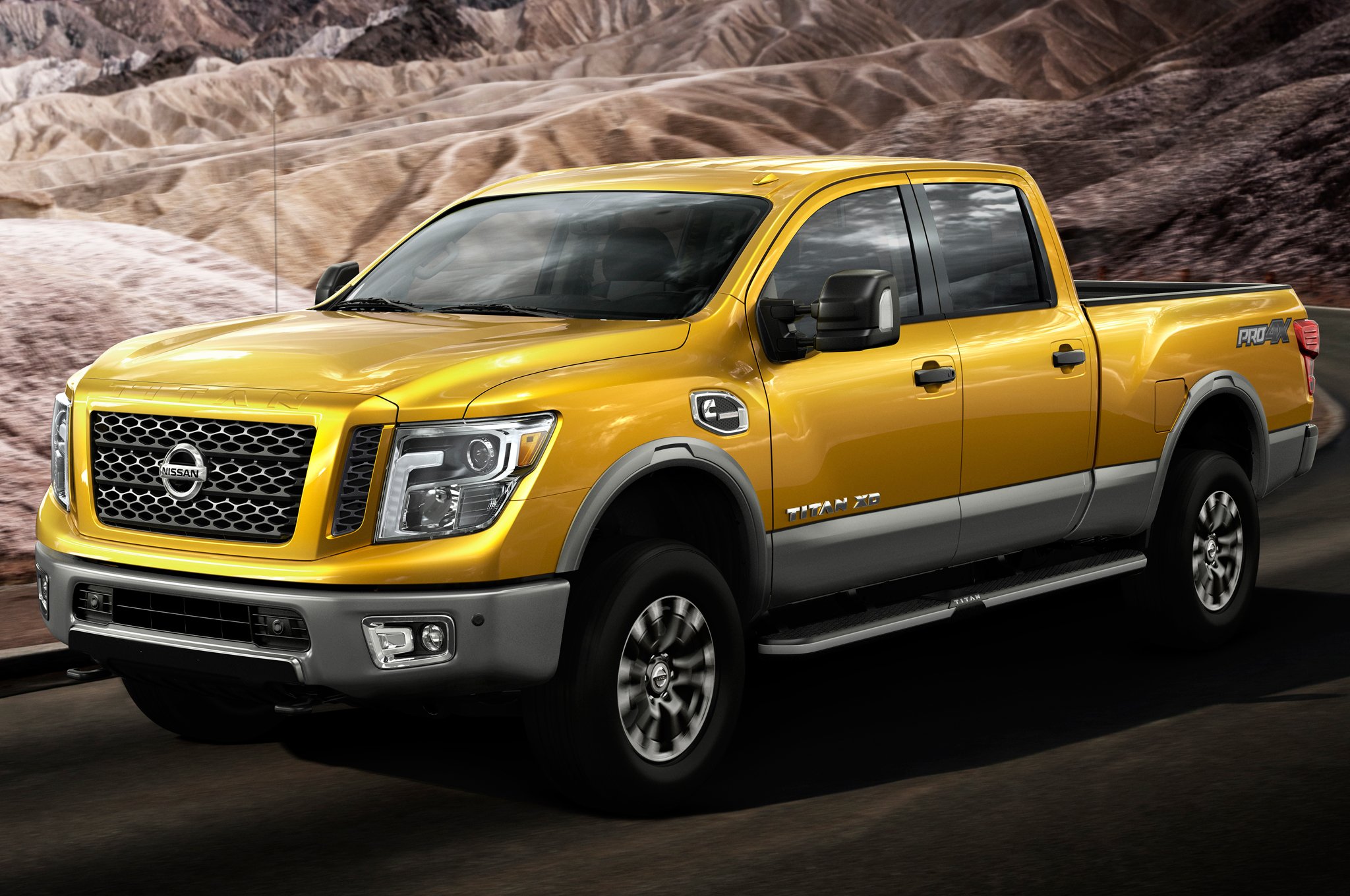 Nissan has a new Titan pickup coming soon that is dubbed the Titan XD, and the truck will have the option of a Cummins turbo-diesel engine under the hood. Because of its size, the Titan XD is exempt from EPA fuel economy ratings. So, it's a guess for many exactly how well the truck will do in fuel economy.
MotorTrend's Real MPG testing regime has found that the Titan XD is good for 15.8 mpg in the city, 20.8 mpg on the highway, and 17.7 mpg combined. That isn't that great compared to the fuel economy of a car, but for a truck that can tow 12,000 pounds and haul 2,000 pounds in its bed, those economy figures are pretty good.
The Cummins turbodiesel V8 in the Titan XD makes 310 hp and 555 lb-ft. of torque. The truck skirts the gap between a normal half-ton truck like the Ford F-150 and the Ford F-250 heavy-duty truck in performance and economy.