Richard Petty Offers Mustang King with up to 727hp
ford | ford mustang | richard petty | October 26, 2015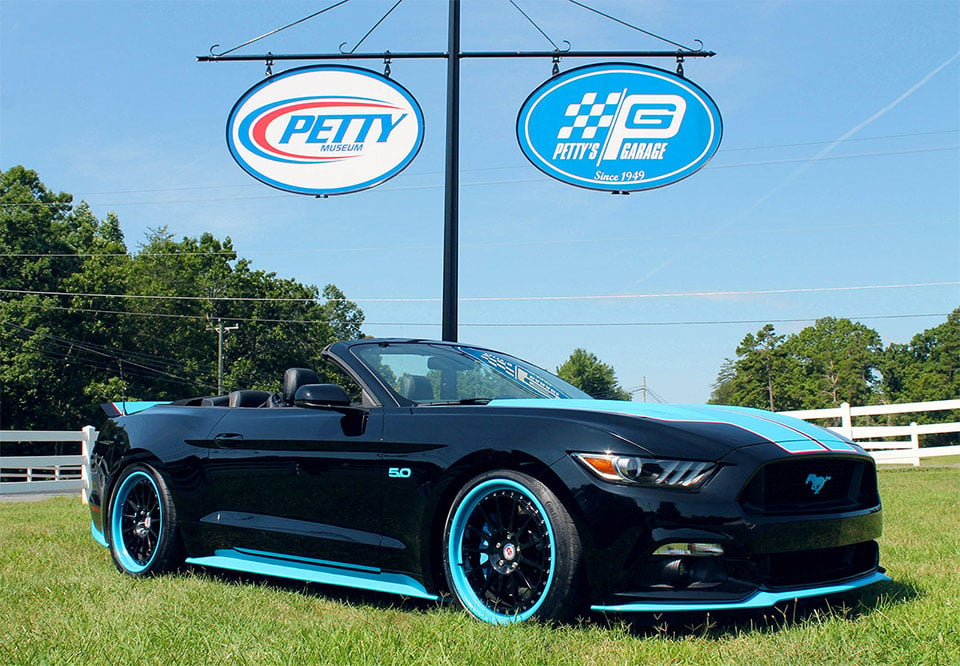 Richard Petty is a retired NASCAR champ who went by "The King" during his heyday. Among his many current ventures, The King owns a car customization shop in North Carolina. There, his team is building a series of custom Mustangs called the Mustang King Edition.
The cars, which start out as stock 2016 Mustang GTs, get a bunch of bolt-on parts from the Ford Performance catalog including a supercharger, halfshafts, an upgraded rear axle, and adjustable antiroll bars.
A base Mustang King will produce 670 hp and starts at $67,495(USD). A smaller supercharger pulley can get you 727 hp and other options including coilovers are available. A fancier version called the King Premier with painted stripes, custom leather interior, bigger brakes, and such starts at a whopping $90,495.
The cars looks ok, but I have a feeling they won't be popular with many Mustang enthusiasts, in part due to the high price tag. I'm guessing you could probably build your own car with the same parts for an extra $10k to $15k on top of the Mustang cost.