Jay Leno Goes Hands-on with Bond's Aston Martin DB10
aston martin | james bond | jay leno | October 27, 2015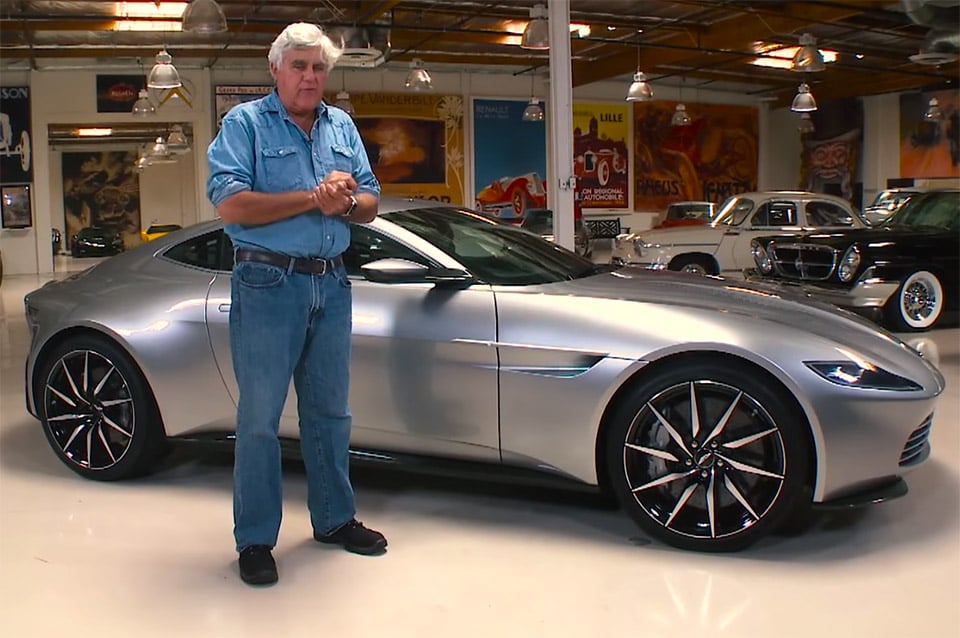 One of the coolest Bond cars to ever hit the screen is the new Aston Martin DB10 that will be featured in Spectre. The car was designed specifically for Bond, but Aston says that it does show some of the future design cues that next gen Astons will take.
Jay Leno recently had the opportunity to talk with Aston's head designer Marek Reichman, and learn all about this very special custom car.
Under the DB10 is a rear-wheel drive Vantage platform with a 4.7-liter V8 that pushes out more than 420 hp. The car seen here is one of the ten actually used in the movie, and is fully driveable. The incredibly wide car doesn't have a hood that opens, which must make servicing its engine a challenge. While the car isn't technically street legal, Jay got to go for a brief drive in the car. The DB10 is certainly a fantastic looking car, and it also sounds fantastic when being driven.