Toyota S-FR Concept: A Small, Sporty Rear-Wheel Drive 2+2
tokyo motor show | toyota | toyota s-fr | October 28, 2015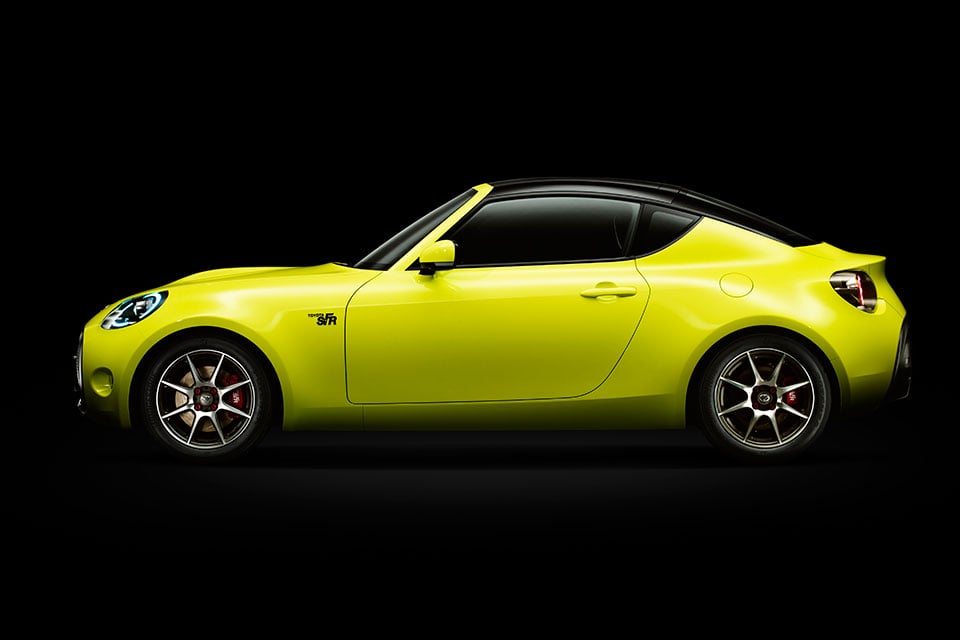 Toyota is showing off three new concept cars at the Tokyo Motor Show, and one of them is quirky but very cool. The car is called the S-FR (not to be confused with the Scion FR-S) and is a lightweight 2+2 sports coupe designed to be efficient and fun to drive.
The S-FR is aimed at entry-level buyers, but has a front engine and rear-wheel drive, which should make it more fun to drive than most of today's understeer-happy front-wheel drive starter cars. The car measures just 157″ L x 66.7″ W x 51.6″ H and has a 97.6″ wheelbase, yet supposedly can to seat four. Given the fact that it's just 3″ longer and 3″ higher than a Miata, I'm guessing only little kids will want to go in the back seat.
The car has a front midship layout for optimal weight distribution and independent suspension for cornering performance. It has a six speed manual transmission and Toyota is mum on what engine is under the hood, though it's likely to be a 4-banger with well under 200 hp. I hope they make this car; we need more cheap and sporty cars.