Hudway Glass Turns Your Smartphone into a HUD
hud | kickstarter | navigation | technology | October 29, 2015
---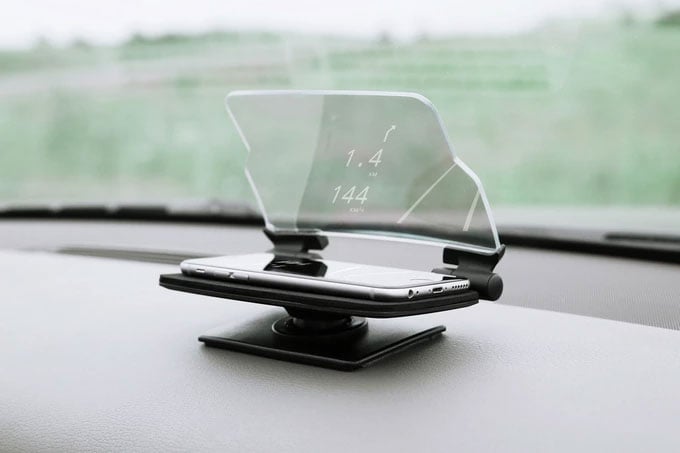 A few weeks ago, I got to drive a friend's 2015 Chevy SS on a four-hour road trip to the race track. The car was tons of fun to drive, and got terrible fuel economy. With all that power under foot, I gladly overlooked the 15 mpg on the highway.
Beyond its power, one of the things I liked most about the car was the heads-up display, and I wished I had that on my own car. A new product called Hudway Glass on Kickstarter will give me that HUD in any car I want. It's a smartphone holder that reflects your smartphone screen onto the windshield of your car. It's designed to work even in bright daylight and supports any app that has a HUD mode.
The makers have their own iOS/Android nav app that will project your directions right onto the windshield in augmented reality fashion. They've also got a speedometer and speed camera detection app in the works.
The project has raised all the money it needs on Kickstarter, several times over, and for $49 you can get the Hudway Glass and app with March 2016 delivery.