Porsche Macan GTS Debuts
porsche | porsche macan | suv | October 29, 2015
Porsche has added another vehicle to its sporty GTS line and this time it's a Macan. The little Porsche SUV looks very good with a revised exterior, matte black Spyder Design wheels, and a cool leather and Alcantara interior. Buyers can add LED headlights, NAV, Sport Chrono Package, and other options to the car as well.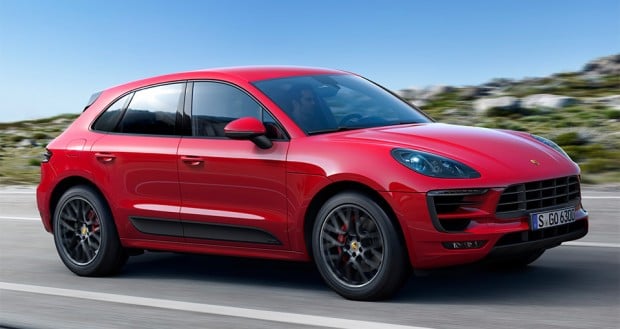 Porsche fits the Macan GTS standard with AWD, 7-speed flappy paddle gear box, and a twin-turbo V6 that makes 360 hp and 369 lb-ft. of torque. When equipped with the aforementioned Sport Chrono Package, it can reach 60 mph in 4.8 seconds and has a top speed of 159 mph. The vehicle also has Porsche traction and stability management as well air suspension with active suspension management. The Macan GTS is also 10mm lower than the standard ride height of the Macan Turbo for both looks and performance.
One of the most surprising things about the Macan GTS is the price; it will start at $67,200(USD) when it hits dealers this March. That's not cheap, but for a Porsche GTS the price isn't that bad.