1971 Mustang Mach 1 Restomod by Gateway Classic Mustang
ford mustang | sema 2015 | October 30, 2015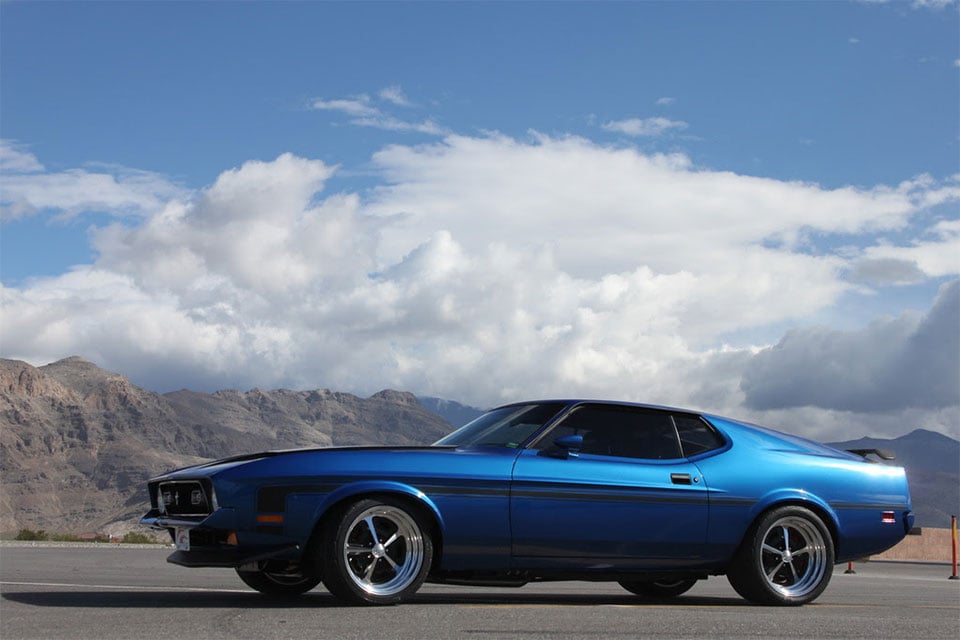 Unless you are really into cars, you may have never heard the term restomod. A restomod is a car that is restored, but not restored to original condition. Often a restomod gets modern hardware underneath to make it drive and handle better than it did when it left the factory. Gateway Classic Mustang has a cool 1971 Ford Mustang Mach 1 Fastback restomod heading to SEMA 2015.
On the outside, it might look vintage, but this Mustang has a Ford Performance 5.0L Coyote engine and Tremec Magnum T56 6-speed under the hood. If you are wondering, the Coyote 5.0L V8 is the engine that brought the 5.0 back to Mustangs in 2011. The car also has a carbon fiber QA1 driveshaft and other components.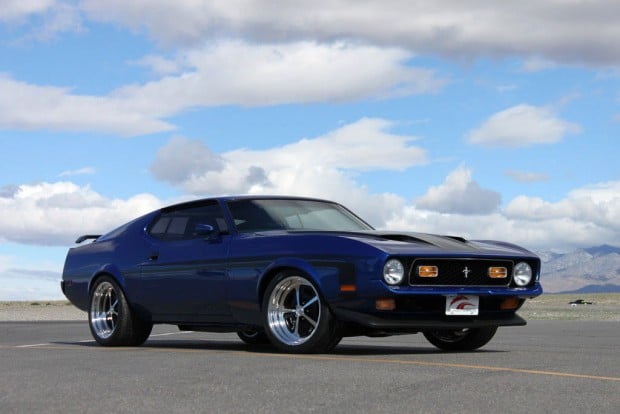 The car is coated in electric blue paint with black graphics and a new interior with Recaro seats and a modern sound system inside. I usually hate Mustangs made after 1970 and before 1986, but I like this 1971 very much.