Toyota UUV is Part Sienna, Part Tacoma and All Awesome
sema 2015 | toyota | truck | van | October 30, 2015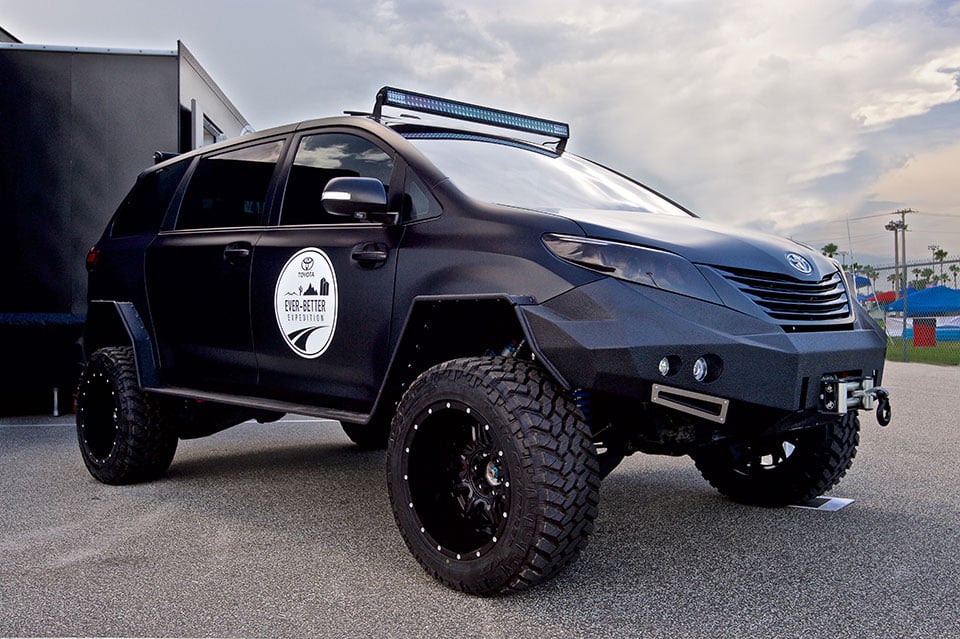 Back when my son was born, I had to trade my Mustang for a four-door Nissan. That was bad enough, and then when my daughter came along I had to ditch that Nissan for a Minivan. It was terrible. I've driven a few minivans in the years since that horrible Pontiac Montana jaded me, and fortunately they have improved much since those dark days.
One minivan I would totally own and drive the crap out of is this Toyota Ultimate Utility Vehicle (UUV). This is a mashup of a Toyota Tacoma 4×4 truck with a TRD supercharger and a Toyota Sienna minivan. Only the most badass of soccer moms would be caught in this beast with its massive 22 x 12-inch Monster Energy wheels and suspension lift.
The UUV will be on display at the Toyota SEMA booth and if they made these things for people to buy, I'd totally have one. This particular vehicle was unveiled last summer when it participated in the Ever-Better Expedition that spanned 110-days on its North American leg.