1970 Camaro Gets Stingray Z06 Engine
chevrolet | chevrolet camaro | sema 2015 | November 3, 2015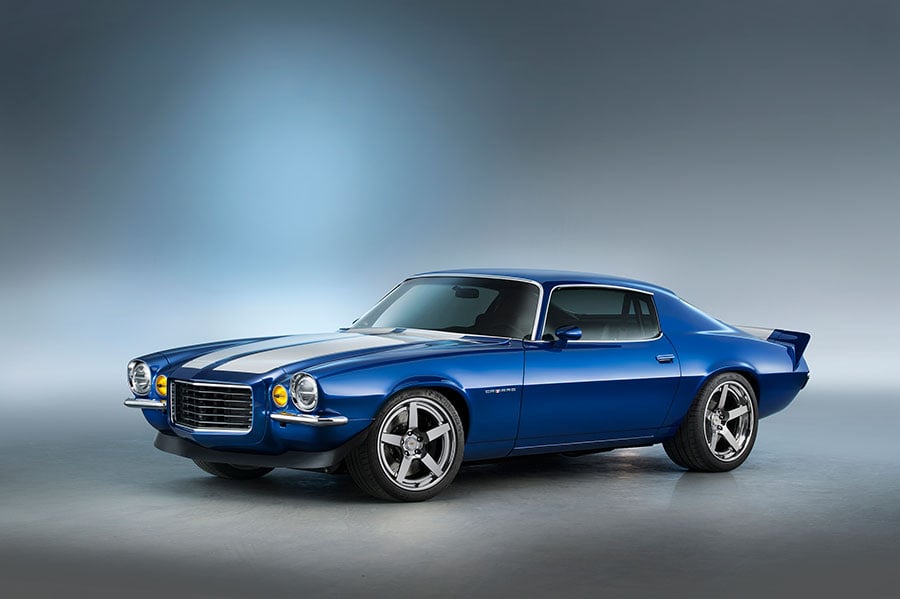 Perhaps the coolest car that Chevrolet is showing off at SEMA 2015 is a classic 1970 Camaro. But this isn't any old classic Camaro. This one has a supercharged LT4 V8 engine under the hood from a modern Stingray Z06 Corvette.
That LT4 is available as a crate engine and the 1970 Camaro is the package that gets to show off its potential. Chevy offers the LT4 in wet sump or dry sump versions; the Camaro uses the wet sump flavor. The engine makes 650 hp and 650 lb-ft. of torque and features AC, and the front drive unit to make the engine work in this platform.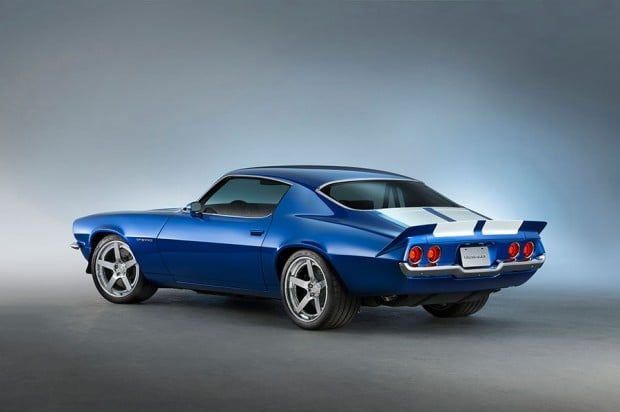 Other than the engine, the Camaro also gets upgraded Z06 disc brakes front and rear, coilover suspension front and rear, and a six-point roll cage. The transmission is a 6-speed Super Magnum T-56. Inside, the car looks original except for custom gauges to work with the electronics in the new engine.