Challenger GT AWD Concept Graces Mopar Booth at SEMA
awd | car | cars | dodge | dodge challenger | mopar | sema 2015 | November 3, 2015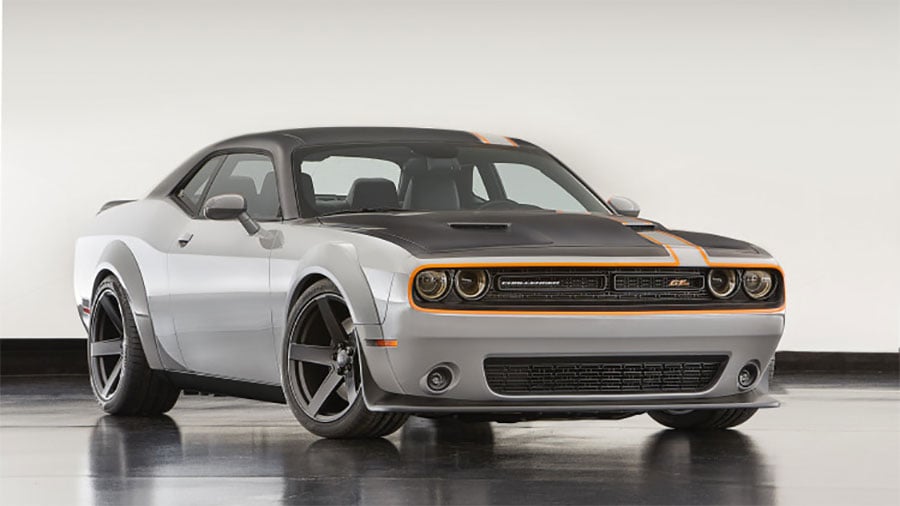 Fiat Chrysler Automobiles (FCA) has a Mopar booth at SEMA 2015 and it is showing off customized cars from most of its product lines at the show. Among the cars on hand at the show is the AWD Challenger that was teased late last month. The car has now been fully unveiled and it looks fantastic.
The Challenger GT AWD has a wide-body kit with pronounced wheel flares and puts power to all four wheels via its 8-speed transmission. The outside of the car has orange accents with gray and matte black and looks very cool.
Dodge fitted the car with the Scat Pack 3 Performance Kit adding 75 hp and 44 lb-ft. of torque to its 5.7L V8 engine. Sadly, if you have visions of hooning about in a big AWD muscle car, it seems that won't happen a FCA spokesperson says that the car is a concept only.