2016 Ford Cobra Jet Mustang Drag Racer Breaks Cover
cobra jet | ford | mustang | November 4, 2015
Ford has unveiled the latest edition of its factory built drag racer, the 2016 Cobra Jet Mustang. This car will go head to head at the strip against the COPO Camaro that I recently mentioned.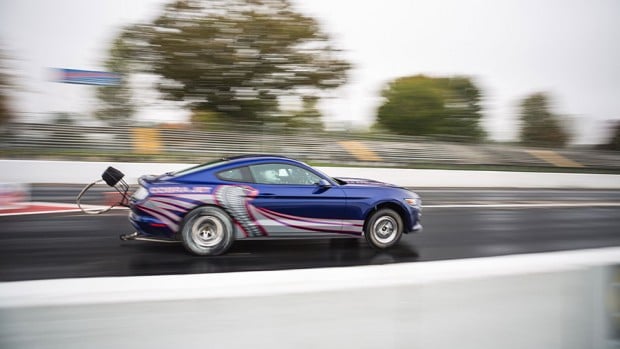 The car is aimed at NHRA Stock and Super Stock competition and has a new four-link rear suspension and electric water pump. Ford says that the Cobra Jet shares 75% of Mustang GT production engine parts. The car is able to run a quarter mile in eight seconds.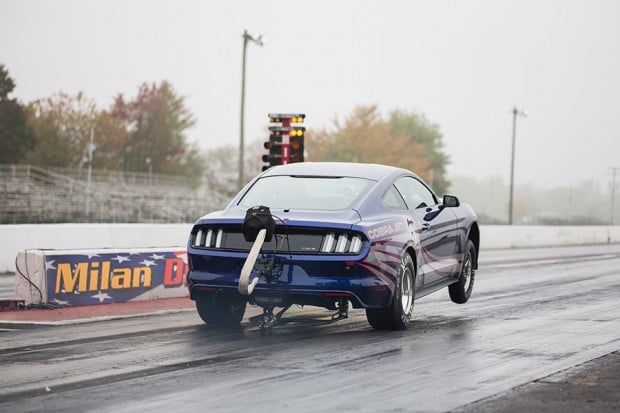 Other features include drag racing specific coilover shocks and springs, racing brakes, an 8.50 certified roll cage, Aeromotive fuel system with a trunk mount fuel cell, racing harnesses and a racing automatic transmission. The car will sell starting at $99,990 with graphics being an extra $1995 and a wheelie bar adding $1995. Ford plans to build only 50 of the cars making them even rarer than the COPO Camaro.