Nissan Commissions Life-Size Papercraft Juke
crossovers | CUV | nissan | nissan juke | November 6, 2015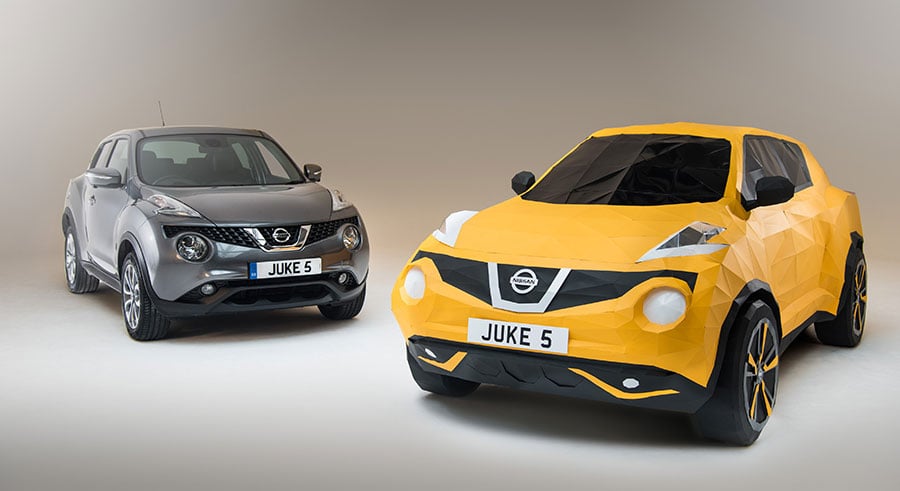 Nissan has been producing the Juke since October 2010 and the car has proven to be a big hit with drivers around the world. The Juke is the second best selling Nissan model in Europe, with over 700,000 units sold since it debuted. Over 150,000 of that number were sold in the UK alone.
To celebrate the fifth birthday of the compact crossover, Nissan commissioned British artist Owen Gildersleeve create a life-size papercraft replica of a Juke. The sculpture took the artist and his team over 200 hours and more than 2,000 pieces of folded paper to create.
The paper Juke looks just like the real thing, and was unveiled to coincide with World Origami Days celebrated from October 24 to November 11.