2016 Range Rover Evoque Convertible
convertible | evoque | land rover | range rover | November 9, 2015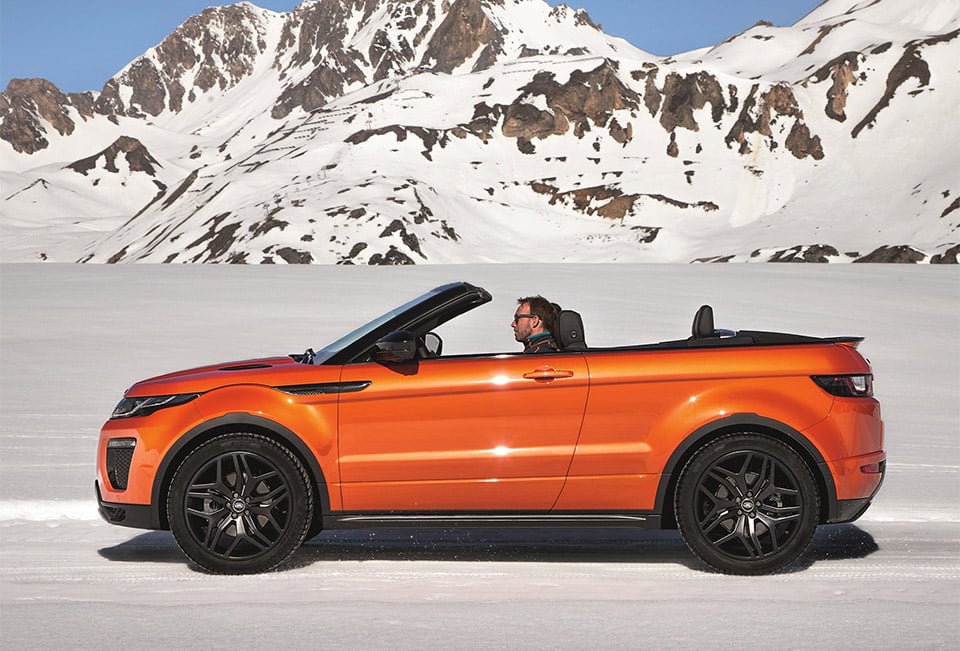 Land Rover has taken a chance and officially announced the 2016 Range Rover Evoque Convertible, and the drop top SUV looks very good. I think the closest thing to the Evoque convertible would have to be the miserably failed Nissan Murano CrossCabriolet. That Nissan was one of the ugliest convertibles ever made… and I remember the LeBaron. Regardless, the Evoque looks and performs much better.
Land Rover promises that the SUV keeps the off-road prowess that the normal closed top Evoque offers. The convertible's Z-framed fabric top opens in 18 seconds (and closes in 21 seconds) and can be dropped at speeds up to 30 mph. Inside there is room for four adults. And for anyone worried about rollovers, there's a pair of roll bars that pop-up within 90 milliseconds should the vehicle start to roll in an accident.
Unlike the standard Evoque, this model has a small trunk instead of a hatchback, which stores about 8.9 cubic feet of luggage or gear. There's also a pass-through to the rear seat for skis and other long items.
The Evoque Convertible will go on sale in Spring 2016 in SE Dynamic and HSE Dynamic models. The US model comes with the same 2.0-liter, 240 hp turbo-4 and 9-speed automatic found in the regular Evoque, while an Ingenium diesel is headed to Europe. U.S. starting price for the Evoque Convertible is $50,745.