Hyundai Genesis Coupe Packing 3.3L Twin-Turbo Spied in Korea
engines | hyundai | hyundai genesis | korea | rumors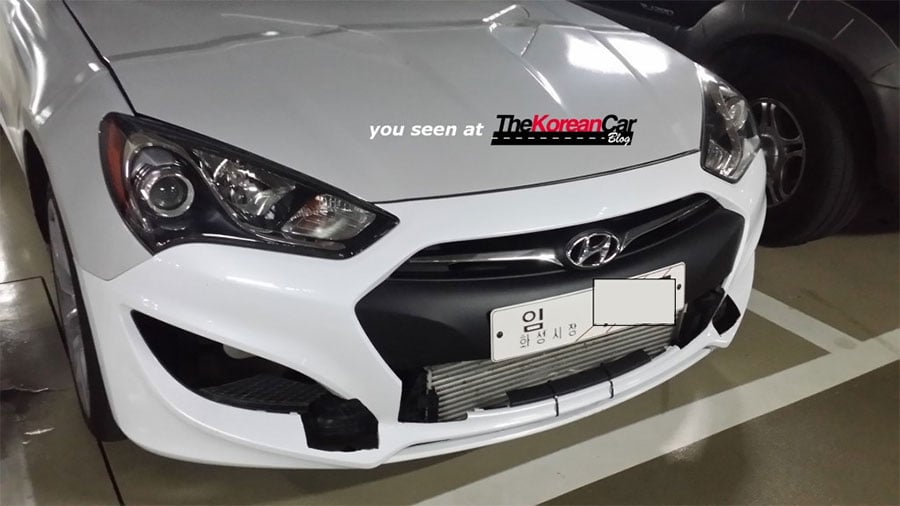 Hyundai has come a long way in the last decade and is now making some truly appealing cars. The Genesis Coupe with its available 5.0L V8 is certainly one of the more impressive rides that Hyundai offers. Hyundai has said in the past that the brand would offer a twin-turbo V6 making around the same 420hp that V8 offers, but weighing much less.
What appears to be a Genesis Coupe test mule was spied in a parking garage in Korea recently and it may be using that twin-turbo six. A sticker on the car read, "test car – 3.3T 8AT AWD." That would indicate the 3.3L twin-turbo V6 with an 8-speed auto transmission and all-wheel drive. That would definitely make for an interesting car.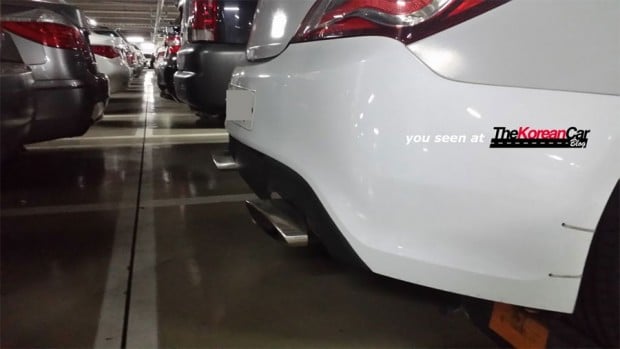 Rumors point to around 480hp for the engine, and that there would likely be a 2.0L turbo base engine and 3.8L naturally aspirated mid-range engine for the Genesis. The twin-turbo version is tipped to be sold under the N performance mark Hyundai will offer. Hopefully the new engine will make its way into the impressive new Vision G coupe, presumably under the new Genesis spin-off brand.