2016 Hyundai Genesis Coupe Pricing Announced
hyundai | hyundai genesis | November 10, 2015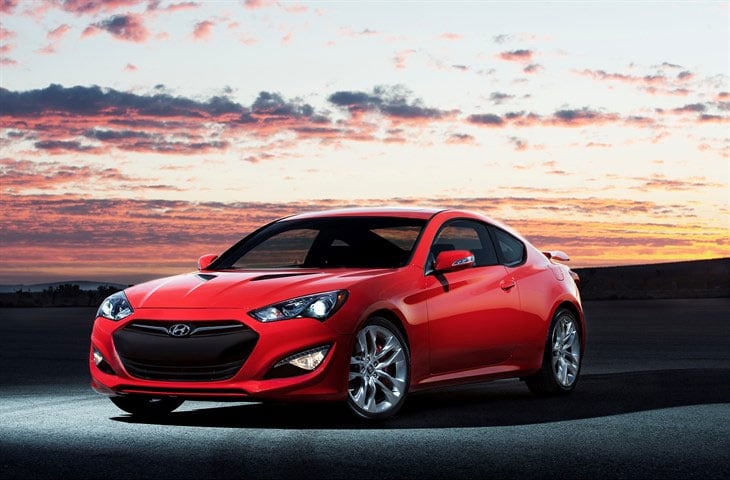 The Hyundai Genesis Coupe has become one of the bargain sports cars on the market today. Hyundai has now announced pricing for the 2016 year model. The only real update for 2016 is a 6-inch color center-stack display that replaces the old dot-matrix display.
The standard engine is still a 348 hp, 3.8L V6 with power going to the rear wheels. The base version is the 3.8 Base with manual selling for $26,950. That same model with the automatic transmission starts at $28,150.
The next step up is the 3.8 R-Spec with manual going for $29,900. At the top of the line is the 3.8 Ultimate with manual or automatic transmission selling for $33,750 and $34,950 respectively. A Torsen limited-slip differential is available on the R-Spec and Ultimate versions.
Chances are that 2016 will be the final year for the Genesis Coupe in its current form, with a whole new series of Genesis vehicles slated for the launch of the Genesis brand spin-off.