Brabus Rocket 900 Desert Gold Edition
amg | brabus | mercedes-benz | November 12, 2015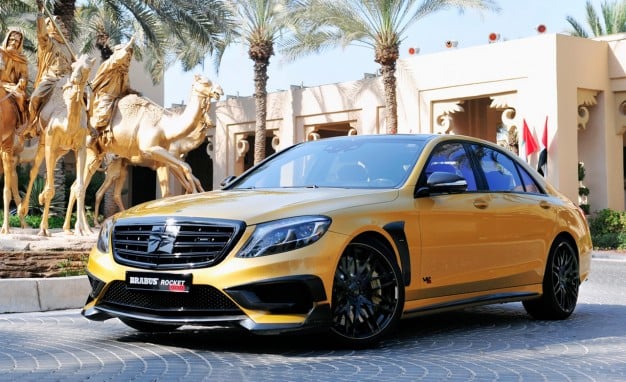 Brabus has unveiled a new version of its Mercedes-Benz S65 AMG-based Rocket 900. The car was revealed at the 2015 Dubai Motor Show, and it's designed specifically for wealthy clients in the Middle East.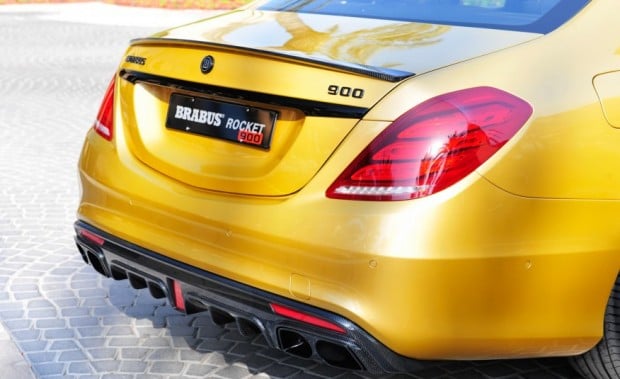 The Rocket 900 Desert Gold Edition has a golden-yellow paintjob, with lots of black accents. The inside of the car is suitably tacky with lots of black leather and gold touches everywhere. This is what the bad guy in Fast & Furious would drive in the desert.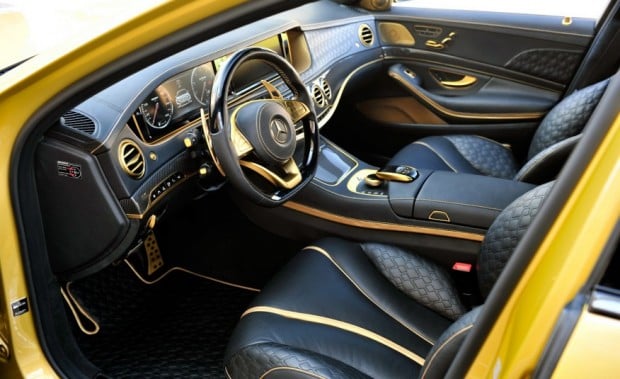 The car is an outright beast with 888 hp and a massive 885 lb-ft. of torque. That torque number is actually limited, as the twin turbo V12 will make 1106 lb-ft. of torque and destroy drive trains if left unrestrained. Brabus claims the car can go from 0 to 62 mph in 3.7 seconds, and 0 to 120 mph in 9.1 seconds. I bet you could get whiplash at full acceleration.