Mercedes-AMG Expands 12-cylinder Engine Production
amg | engines | factory | mercedes | V12 | November 20, 2015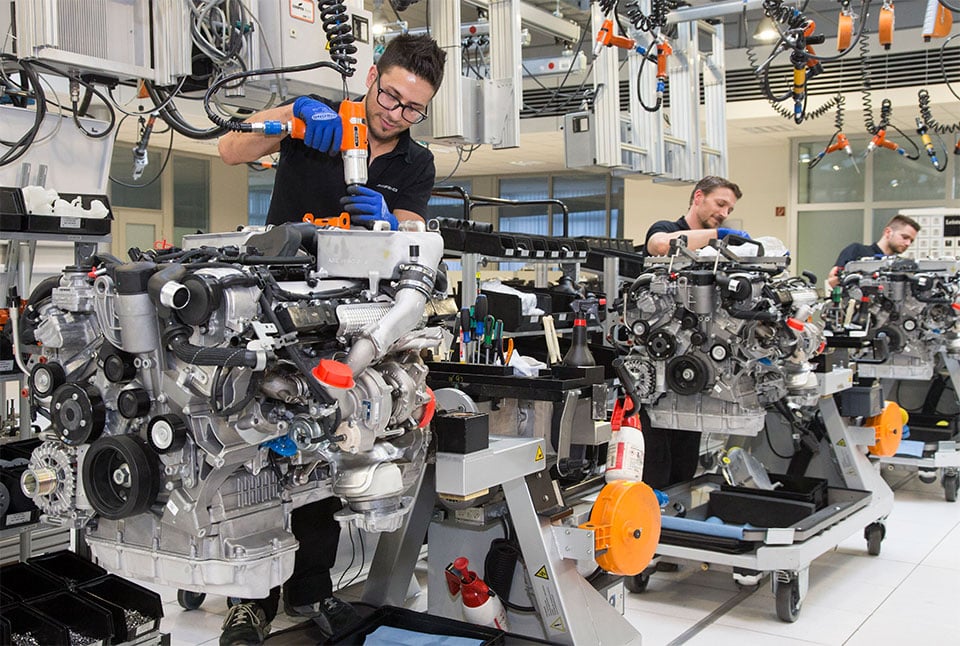 At the same time that fuel economy and emissions are on the minds of many, Mercedes-AMG has announced that the demand for its impressive AMG vehicles packing potent 12-cylinder engines is so strong that it is expanding production of the V12 to a new facility. Despite the improved demand for the V12 engines, each will still be made using the one man, one engine rule that AMG has held to for years.
The V12 engines will now be made at the Daimler location in Mannheim. The workers who assemble the V12 engines at AMG HQ in Affalterbach will shift gears to building 8-cylinder engines, but will continue development of the 12-cylinder engines in that location.
Currently these V12 engines are used in the Mercedes-AMG S 65, S 65 Coupe, G65, and SL 65.