Lamborghini Miura from Original "The Italian Job" for Sale
auctions | lamborghini | lamborghini miura | November 25, 2015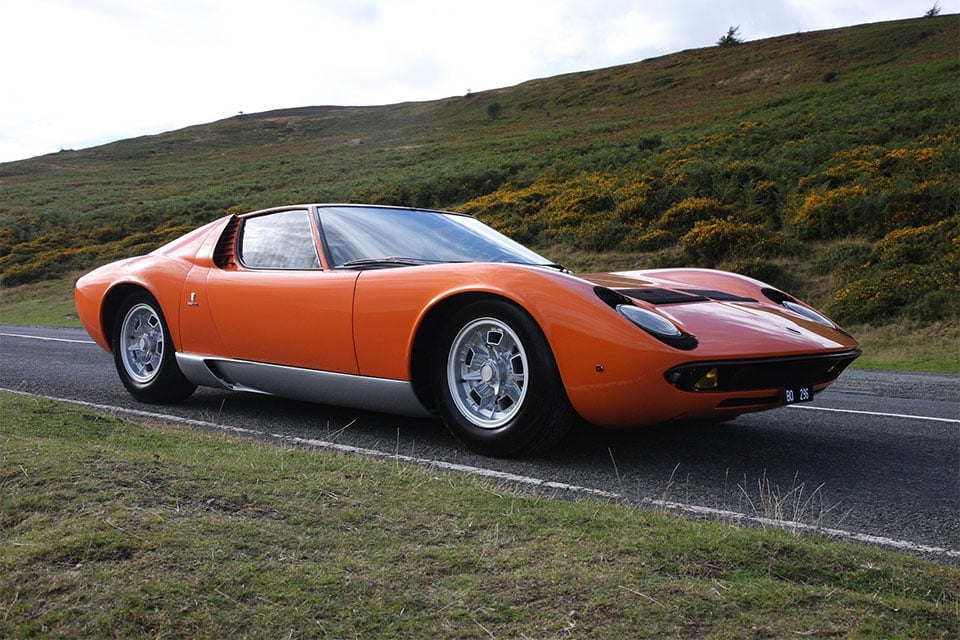 The only version of The Italian Job that I have ever seen is the remake with Marky Mark. I have never seen the original from the '60s, but now that I know it has a 1968 Lamborghini Miura in the opening sequence, I might go watch it. Apparently, the actual car used in the film has been found and is now up for sale from Cheshire Classic Cars.
The car is P400 chassis number 3586 and is orange, known as Arancio Miura with Pelle Bianco leather on the inside. The car has had five owners since new and has only 11,806 miles on the clock. Power comes from a 350hp 4.0L V12 that was replaced back in 2011. Auction bids are expected to drive the car up into the $1.5 million range.
Despite the car appearing to smash into a wall, blow up, and subsequently roll down a cliff in the movie, the real deal is still alive and well, and as gorgeous as ever.