Bentley May Be Working on More Potent Bentayga
bentley | bentley bentayga | rumors | November 30, 2015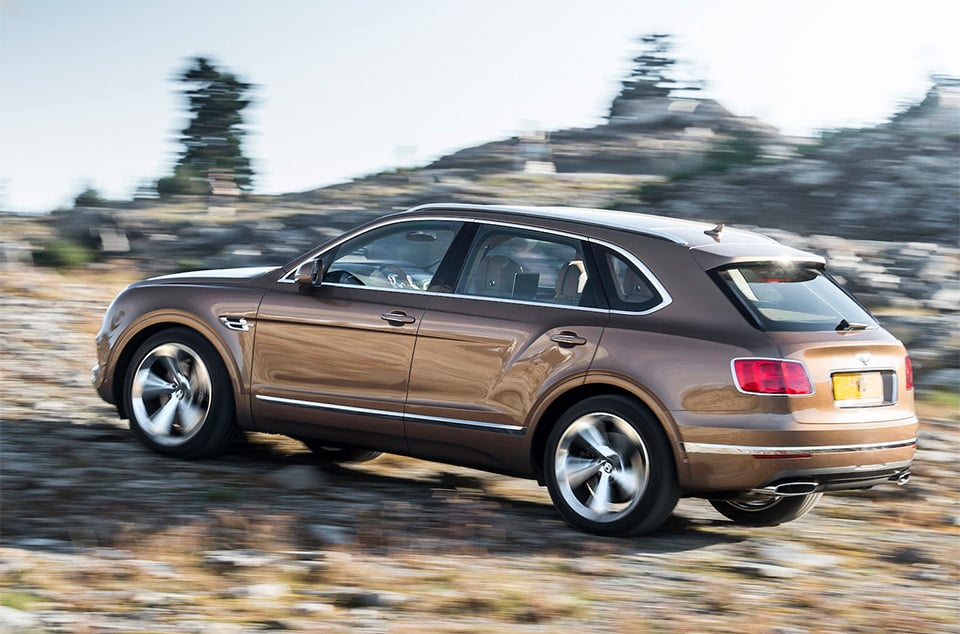 Word on the street is that that Bentley is looking to unveil a new Bentayga variant at the 2016 Geneva Motor Show. According to the rumor, the new model would focus on street performance and combine coupe and SUV styling, perhaps along the lines of the Mercedes-Benz GLE and the BMW X6 M.
The car is tipped to use a more powerful version of the W12 engine under the hood of the current Bentayga. That W12 already makes 600hp and pushes the SUV from 0 to 60 in under 4 seconds.
Bentley product line director Peter Guest said that the new car would be more aggressively styled, a lot faster, and a lot more dramatic. Considering that the Bentayga is already the fastest SUV in all the land, those are some big promises.