Mercedes-AMG A45 World Champion Edition
amg | f1 | mercedes | mercedes-benz | November 30, 2015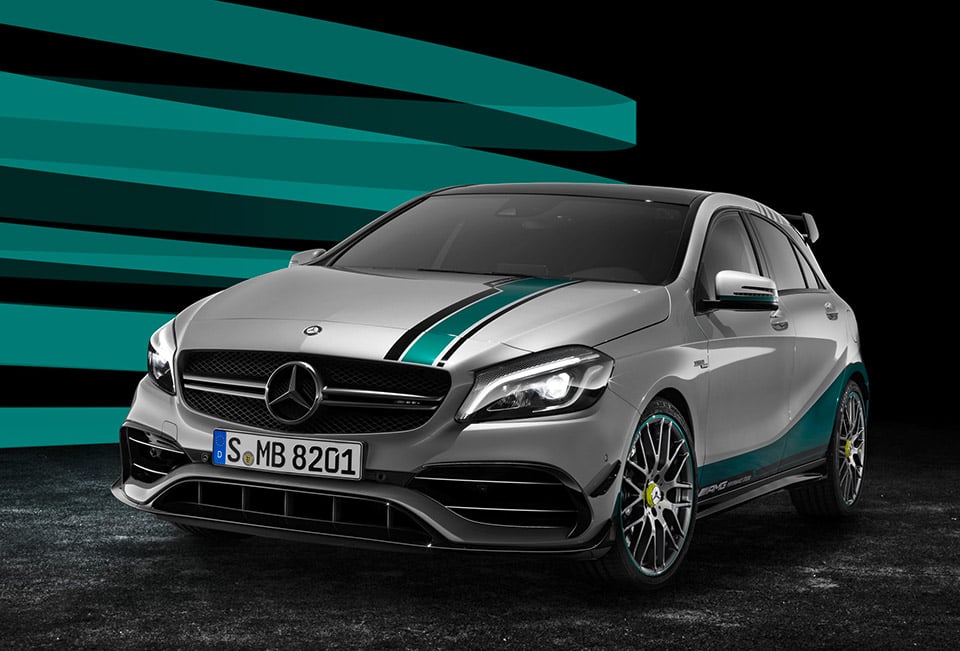 Mercedes is celebrating the fact that it has already clinched the F1 manufacturer's championship with the release of a limited edition A45 AMG. The car is called the A45 World Champion Edition, and it's wrapped in green and black graphics reminiscent of the F1 livery used on the AMG Petronas F1 car.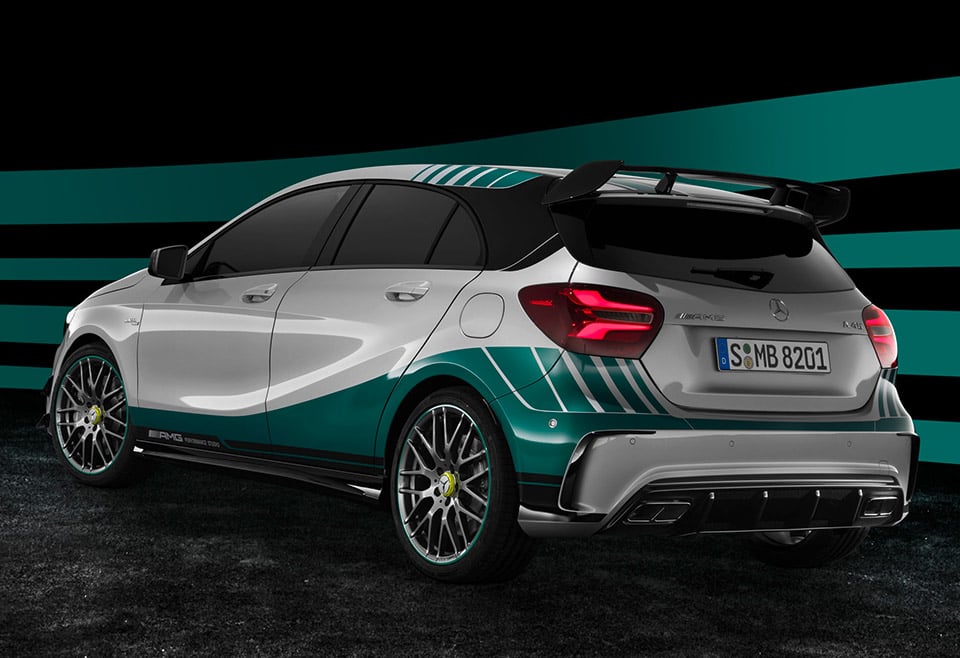 Under the hood, the car has the same 2.0L turbo four all A45 models get. Along with the fancy livery, buyers also get special wheels with green rim, an aero kit that includes a larger front splitter, canards on the bumper, and a big wing. The green trim and stripes carry over to the inside as well. The limited edition gets racing seats with green and white stripes, along with green accents on the dash, vent rings, and steering wheel, as well as a commemorative plaque.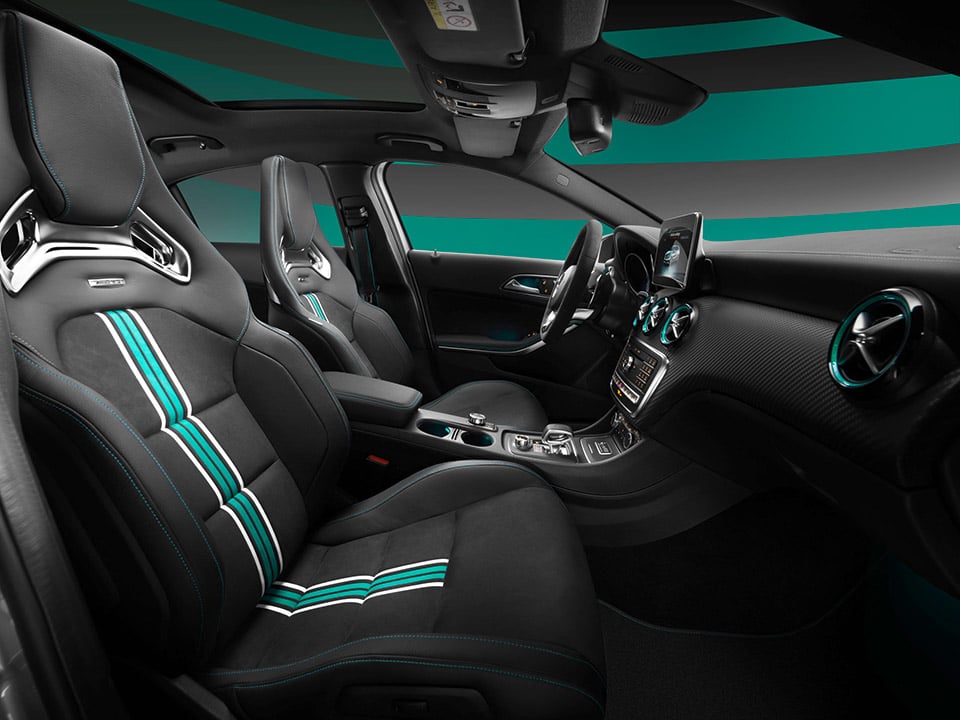 The car will sell for roughly $69,000 in Germany with three colors available including a matte finish for about a $1500 premium.