Police Car Competition Puts Ford EcoBoost Performance on Top
ecoboost | ford | police | December 1, 2015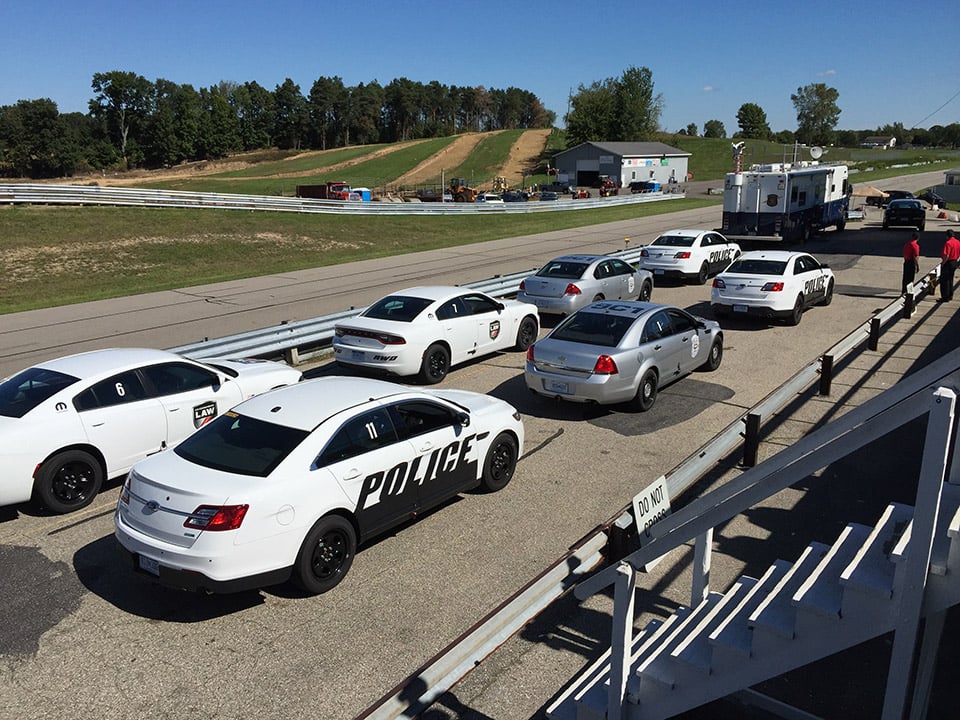 The Michigan State Police and Los Angeles Sheriff's Department recently had separate contests that aimed to find the best patrol cars and SUVs available, there were cars on hand from Ford, Chevy and Dodge. At the end of the day, the Ford EcoBoost pursuit and patrol cars came out on top. The 3.5-liter EcoBoost Interceptor Sedan had the fastest 0-60 mph time and 0-100 mph acceleration times.
The Ford cars also had the fastest quarter mile time and top speed in the tests conducted by both agencies. Ford also notes that the 2.0L EcoBoost Special Service Police Sedan is also now pursuit rated by both agencies.
In the LA Sheriff's Department's tests, the EcoBoost Interceptor Sedan reached 60 mph in 5.8 seconds, compared to 6.6 seconds for the 5.7-liter Charger and 6.7-seconds for the 6.0-liter Caprice. Even the 2.0-liter Special Service Police Sedan is now pursuit rated, turning in faster 0-60 and 0-100 times than the old Crown Victoria Police Interceptor recorded just a few years ago.