Ford GT Named Official Car of CES 2016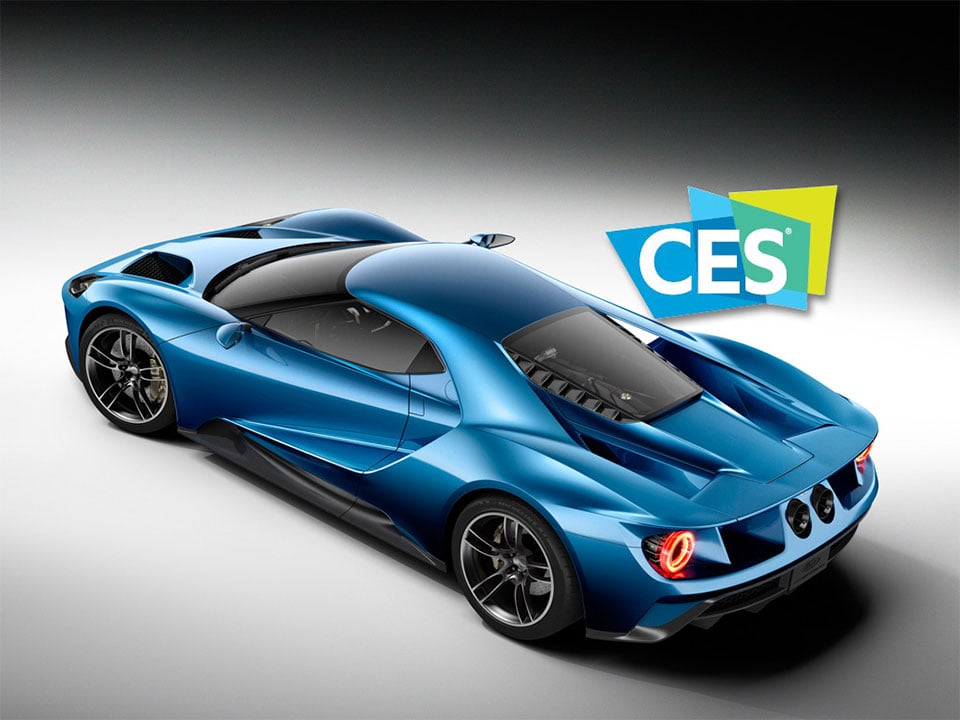 Ford has announced that the 2017 Ford GT supercar has been chosen as the official car of CES 2016. As such, the car will be on display at CES 2016 in all its swoopy and sexy glory. The car was chosen thanks to its high tech engineering, including its powerful EcoBoost engine, impressive aerodynamics, and carbon fiber construction.
The Ford GT uses a twin-turbo hopped up V6 that makes "at least" 600 hp. The car also promises to be surprisingly efficient thanks to a design derived from endurance racing where fuel economy is nearly as important as speed.
Production kicks off in 2016, and the car will arrive in select markets next year. Rumor has it is that only 100 Ford GTs will be sold in the US in its first year of production, so this will be one of those rare chances you'll have to see one in person.