Classic Datsun Zs Battle It out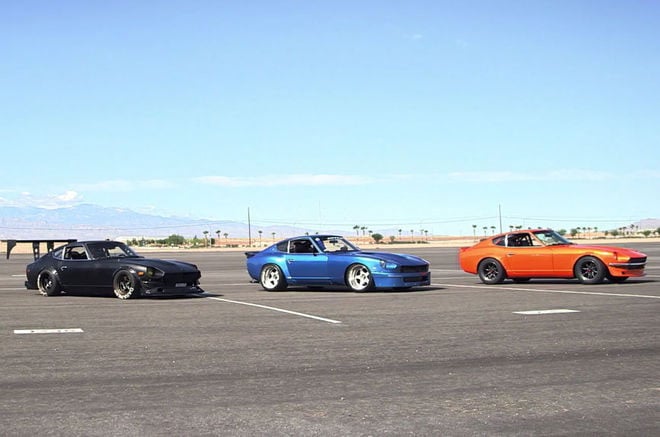 Growing up, my dad was a sports car guy and owned a small car lot. That meant he was constantly buying, driving, and selling Corvettes. One time, he went outside that niche he preferred and bought a Datsun 280Z. It turned out to be one of my favorite cars growing up.
At this year's SEMA show, MotorTrend made a bunch of videos and the center of this one is all about Datsuns. The video has four different Datsun Z cars facing off at the Las Vegas Motor Speedway, each with very different styles about them. One looks like a full-on racecar, one looks mostly stock, one other falls somewhere in the middle, and the last car is a complete beater that doesn't even get out of the starting gate.
There's lots of good SEMA stuff at the start of the video, but you can skip right to 6:27 to check out the Datsun segment:
The competition between the cars includes a reverse burnout contest, drift parallel parking, and an autocross. The video is fun to watch and worth a bit of your time. You'll have to watch to see who wins; I'm pulling for the black race prep looking Z car.