Production Chevy Bolt EV Spied in the Flesh
chevy bolt | EV | spy shot | December 4, 2015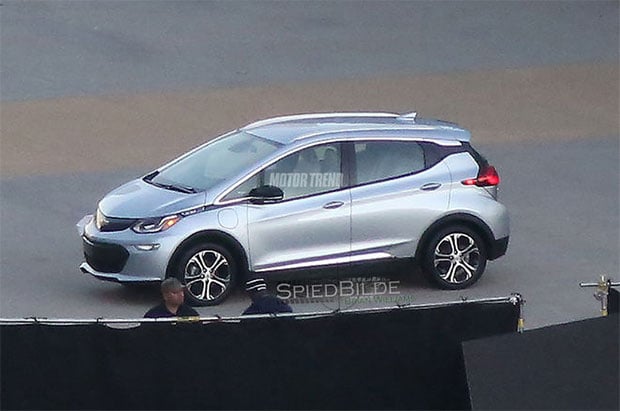 We have known about the Chevrolet Bolt for a while now. Last we spoke of the car, Chevy was promising the little EV was good for 200 miles of driving per charge. While we have seen the show concept version of the Bolt, we haven't seen the production version until now.
Some spy shots have turned up over at MotorTrend that show the production Volt sans camo. The images were snapped in Palm Springs, California and it's an attractive little car. The front end has the look of the Volt.
While it's not as cool as the concept version, the little EV is still an attractive car, and if Chevy can deliver on its driving range estimates, the car may well find buyers. That is assuming it's not too expensive. Word is the car will sell for around $30,000 after government incentives so MSRP will probably be in the high $30k range.