McLaren 675LT Spider Drops the Top on Exotic Performance
maclaren 675LT spider | mclaren | December 4, 2015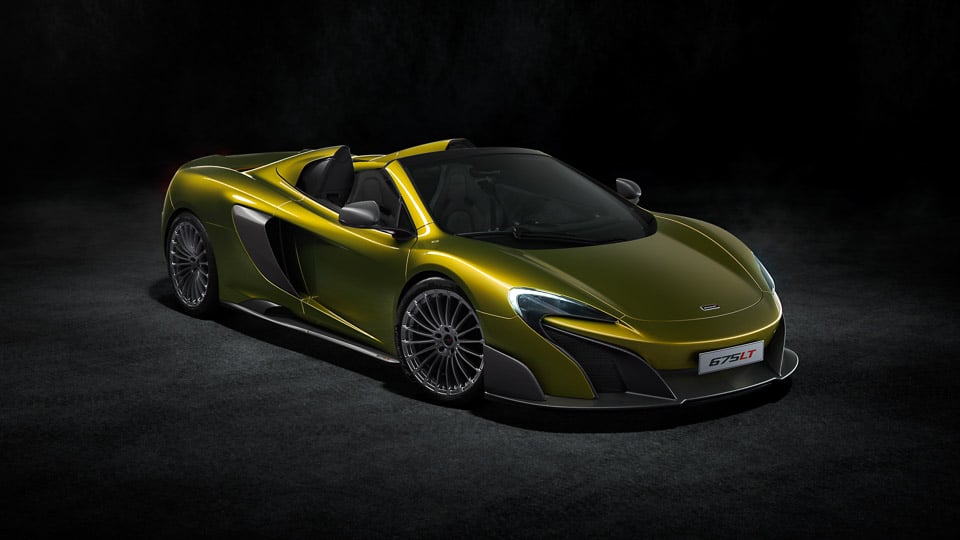 McLaren has rolled out the convertible version of the 675LT, the 675LT Spider. Only 500 of these cars will be made and sold globally and it is the second model to wear the LT badge in the McLaren line. The car packs a 3.8-liter twin turbo V8 making 675 hp and 516 lb-ft. of torque, though in first gear the drivetrain limits torque to 443 lb-ft. to prevent wheel spin.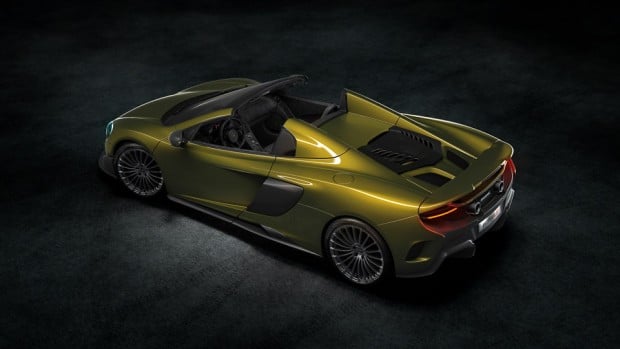 McLaren says that a 100 kg (~220 lb) weight savings makes the car 1270 kg (~2800 lb) dry and gives it a power to weight ratio of 532 hp per ton. The Spider version gets exclusive Solis paint and new 20-spoke super-lightweight forged alloy wheels.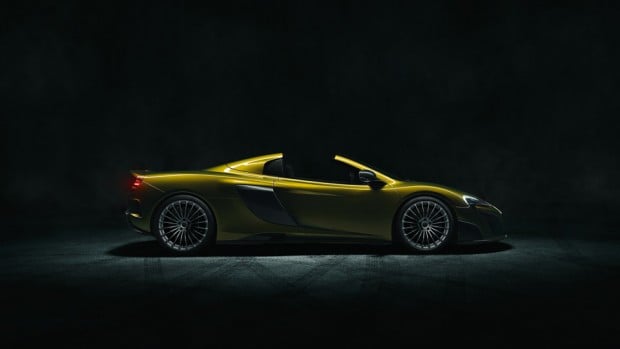 The car will sell for £285,450 (~$431,000 USD) and represents the fastest open roof McLaren available.
The car can reach 62 mph in 2.9 seconds and 124 mph in 8.1 seconds. That is only .02 seconds slower than the coupe. Top speed is 203 mph. Listen to the drop-top beast in the video above. It's enough to make you wish you had chosen a more lucrative profession.