Ferrari Design Challenge: What Will a 2040 Ferrari Look Like?
contest | design | ferrari | December 8, 2015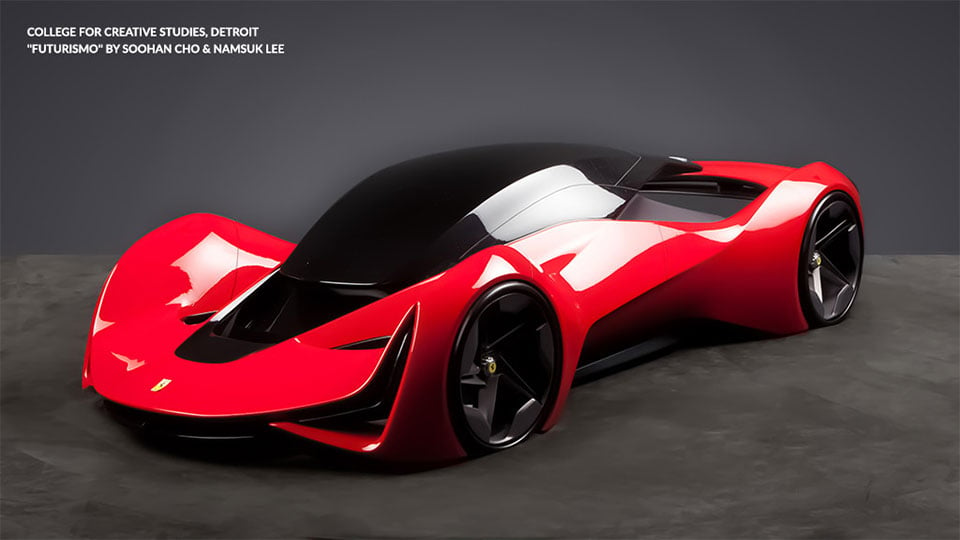 Ferrari recently held a challenge for design students to show off their skills, and give us a glimpse at what they think the Ferrari of 2040 will look like. The contest started with 50 colleges competing in round one, that number was whittled down to eight schools before four were chosen as finalists.
While many of the designs have similarities, some of the cars are quite different, including one that appears to be part F1 car and almost has an off-road look. One of the cars looks like a podracer (without engines) from Star Wars: Episode I.
Check out the finalists in the image gallery and choose your favorite: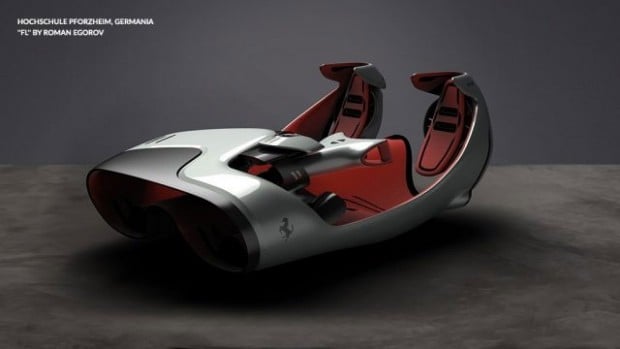 The participating schools include Hochschule Pforzheim in Germany, College for Creative Studies in Detroit, Hongik University in Seoul, and ISD-Rubika in Valenciennes France.