Lotus Exige Sport 350 is Light, Fast, and Plaid
lotus | lotus exige | December 10, 2015
---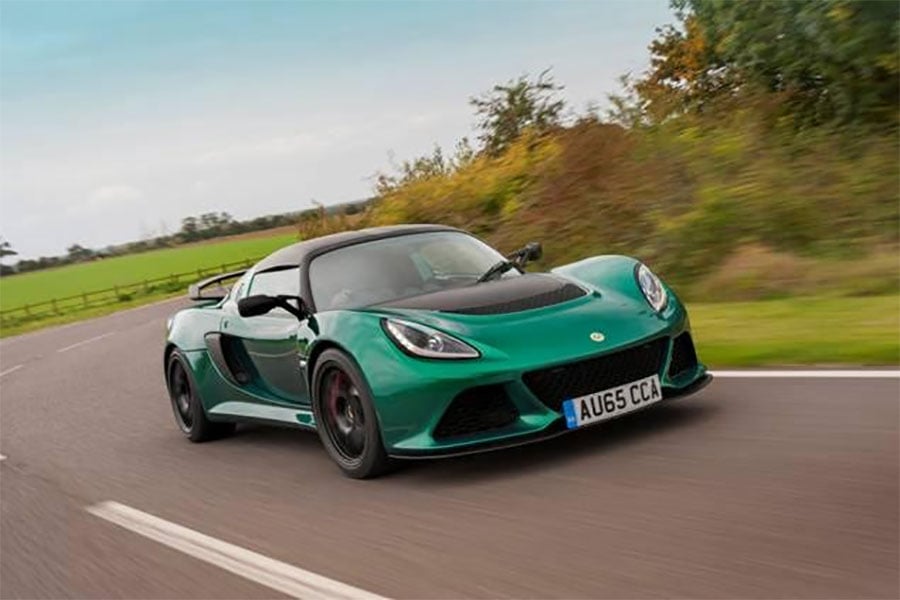 I've spent plenty of time behind the wheel of Mustangs and Miatas at the track, but if I could spend a day in any car suited for track driving and commuting back home it would be a Lotus Exige. I love those cars.
The Lotus Exige Sport 350 makes me both happy and sad. I'm happy because it looks awesome and packs 345 hp into its lightweight 2480 lb. body. I'm sad because you can't buy the Exige in the U.S. right now. The Exige Sport 350 can rocket to 60 mph in 3.7 seconds and a top speed of 170 mph, thanks to its 3.5-liter supercharged V6. It can be had with a manual transmission or flappy paddle automatic gearbox. The automatic is a bit faster to 60 mph than the manual and even blips the throttle in sport mode, for perfect downshifts.
My favorite part is the exposed shifter parts in the center console and the awesome plaid interior that can be had in red or yellow. I'll take mine in metallic orange with red plaid and a manual thank you. For those those lucky enough to be in the UK, the car will sell for £55,900, or about $84,000(USD) at current exchange rates.