GM Performance Build Center to Expand
camaro | corvette | engines | gm | December 11, 2015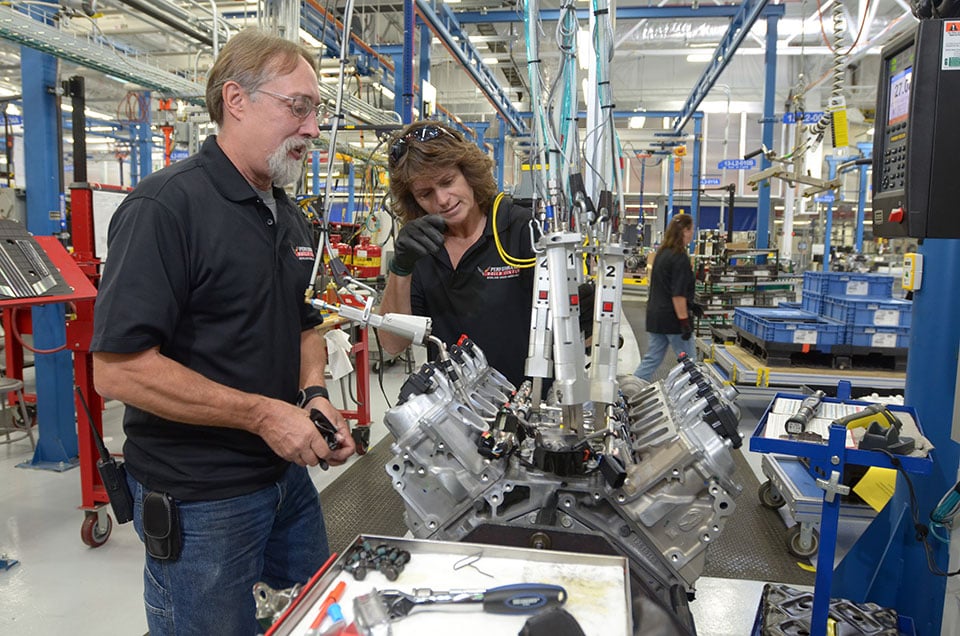 Normally we couldn't give a hoot why GM would be spending $44 million on one of its production facilities, but in this case it's for a very cool reason. The company has this awesome Performance Build Center in it's Bowling Green Kentucky assembly plant where you can pay extra and get to go build your own engine for your Corvette Z06 or the Camaro Z/28.
The $44 million will help expand the Performance Build Center and add 36 more workers to the mix so more GM fans can come and help build the engine for their cars. The $5,000 option package gives the buyer a full day with an engine technician that instructs and oversees the build.
The option also includes a personalized engine plaque and professional photos chronicling the build. $5,000 is a bunch of cash to drop for an option that doesn't add to the performance, luxury, or comfort of a car, but it would be very cool to build your own engine.