Drag Race: Jaguar XJR vs. Jet Suit
drag races | jaguar | race | December 14, 2015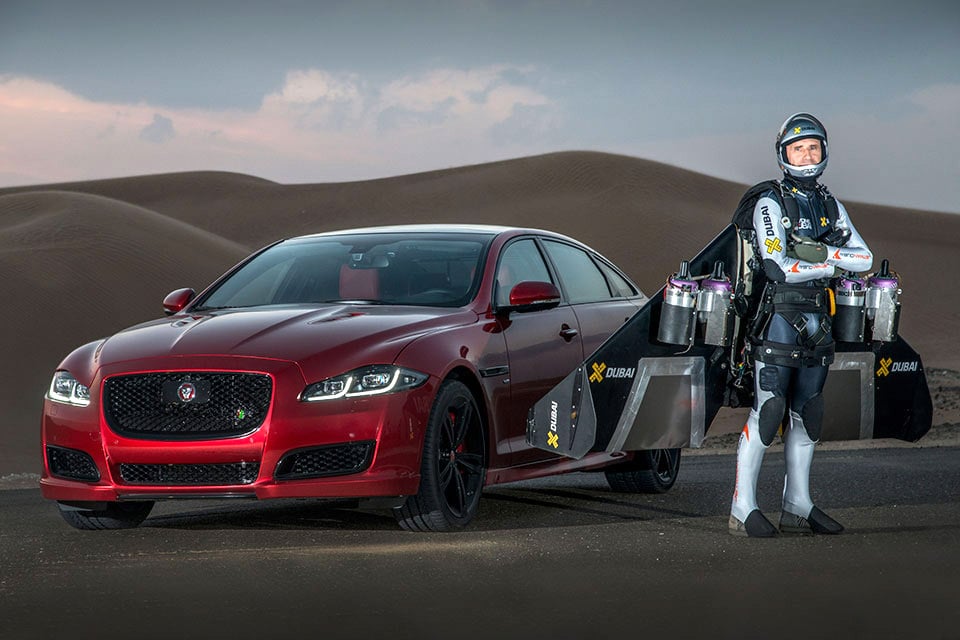 Stuntman Yves Rossy has been flying all around the world using his fancy winged backpack with the jet engines on it. This time out Rossy is taking on former F1 ace Martin Brundle, behind the wheel of a powerful 2016 Jaguar XJR, capable of hitting 174 mph.
The race was held in Dubai on a 1.75 mile long stretch of road out in the desert. Brundle had the 550 horsepower XJR under his bum for motivation, with Rossy using his wing with quad Jet-Cat superchargers. The resulting drag race was captured on film and you can check it out below:
I don't want to give away the winner, so watch the video for yourself. It's worth the three minutes it takes to check out.