Star Wars Themed Dodge Sports Cars Cruising Around LA
dodge | hellcat | star wars | viper | December 14, 2015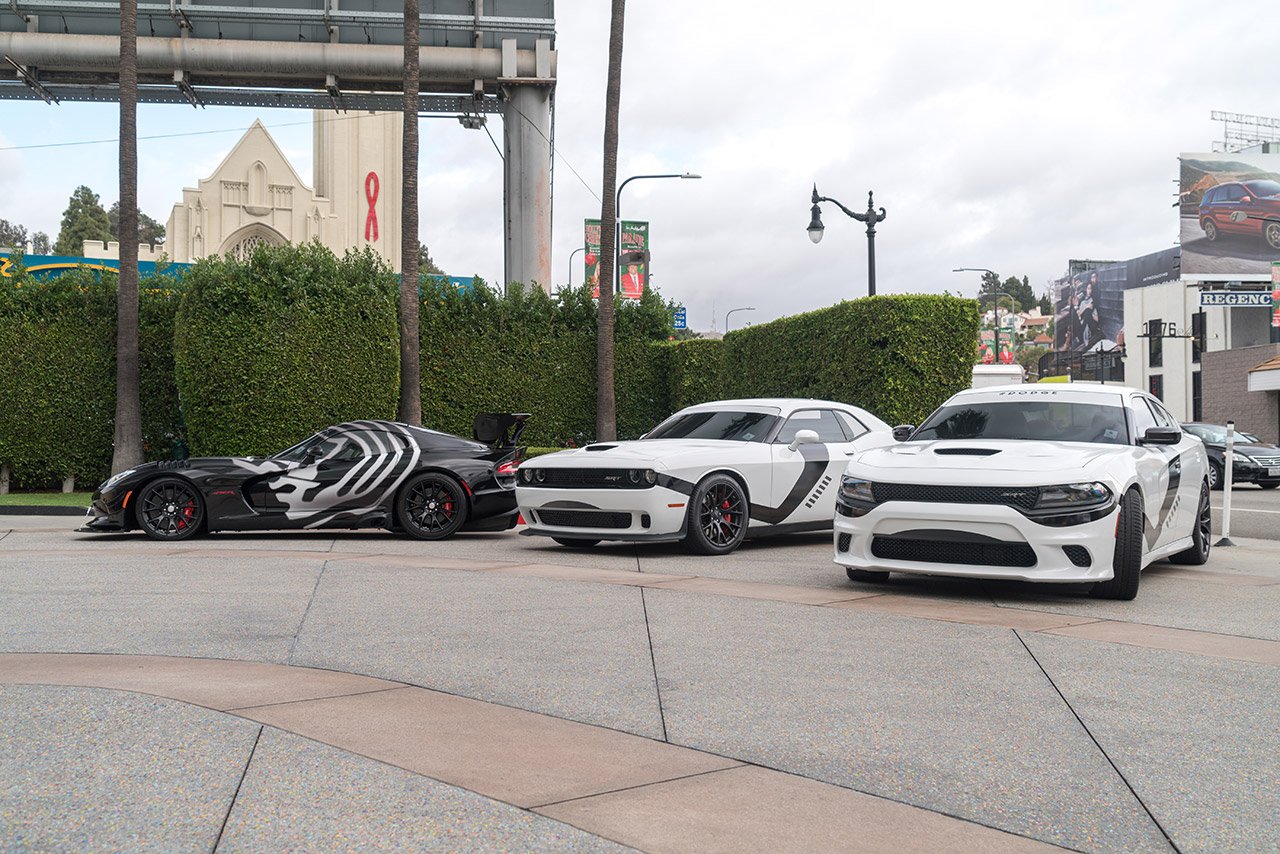 Star Wars fans have been waiting for this week for months. The Force Awakens hits theaters on the 18th. To celebrate the release of the new film, Dodge has some special cars cruising the streets of Los Angeles. There are three custom vehicles that are driving the streets around LA and they are all custom wrapped with Star Wars themed liveries.
A Challenger SRT Hellcat and Charger Hellcat are both dressed up like Stormtroopers of the First Order. Each of those cars has over 700hp under the hood. The coolest car is a new Viper ACR covered in a black Kylo Ren inspired wrap. The Viper ACR is a track ready car that has been shredding track records around the country.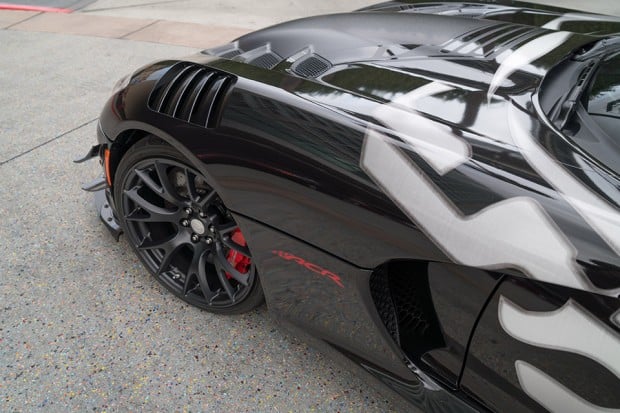 The cars have been cruising around LA since Friday, and will continue through today. Fans can track the location of the cars via twitter with the hashtags #Dodge and #TheForceAwakens.