Ford Invests $4.5 Billion in EV Development
ford | technology | December 18, 2015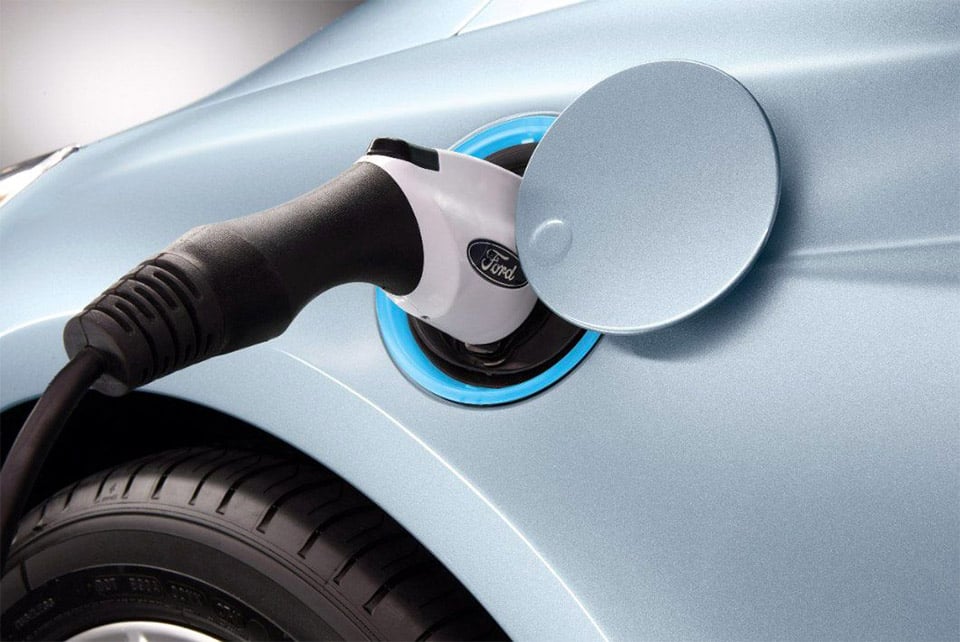 Whether or not shrinking fuel costs are making electric vehicles less exciting in the short term, the environmental concerns about fossil fuel emissions will continue to drive long term adoption. To help drive electric vehicle innovation, Ford has just announced plans to spend a whopping $4.5 billion between now and 2020.
The company plans on adding 13 new electrified vehicles by that year, with the goal of 40% of its line offering electrified versions. At this point, its not clear how many of those vehicles will be pure electrics, plug-in hybrids, or conventional hybrids. The first car on its way is a new Ford Focus Electric, which packs a high-speed DC fast-charge ability, helping it reach 80% of its charge capacity in just 30 minutes. The car is also projected to go about 100 miles on a full charge.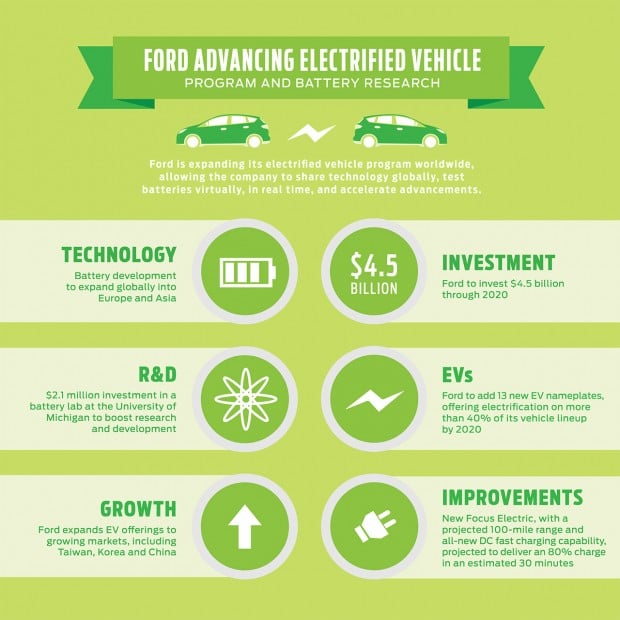 Of course EV technology isn't just about the environment or energy efficiency. Electric motors offer greater initial torque than gas engines, which means that most EVs can launch very quickly, though they rarely have the same top end as a gas car. On the other hand, hybrids can offer the best of both worlds, improved fuel efficiency, reduced emissions, increased performance, and none of the range anxiety of pure EVs.
I'm excited to see what Ford has up their sleeves in the way of EV tech going into the future.