A Week with the Lexus RC 350 F Sport
lexus | lexus rc | December 18, 2015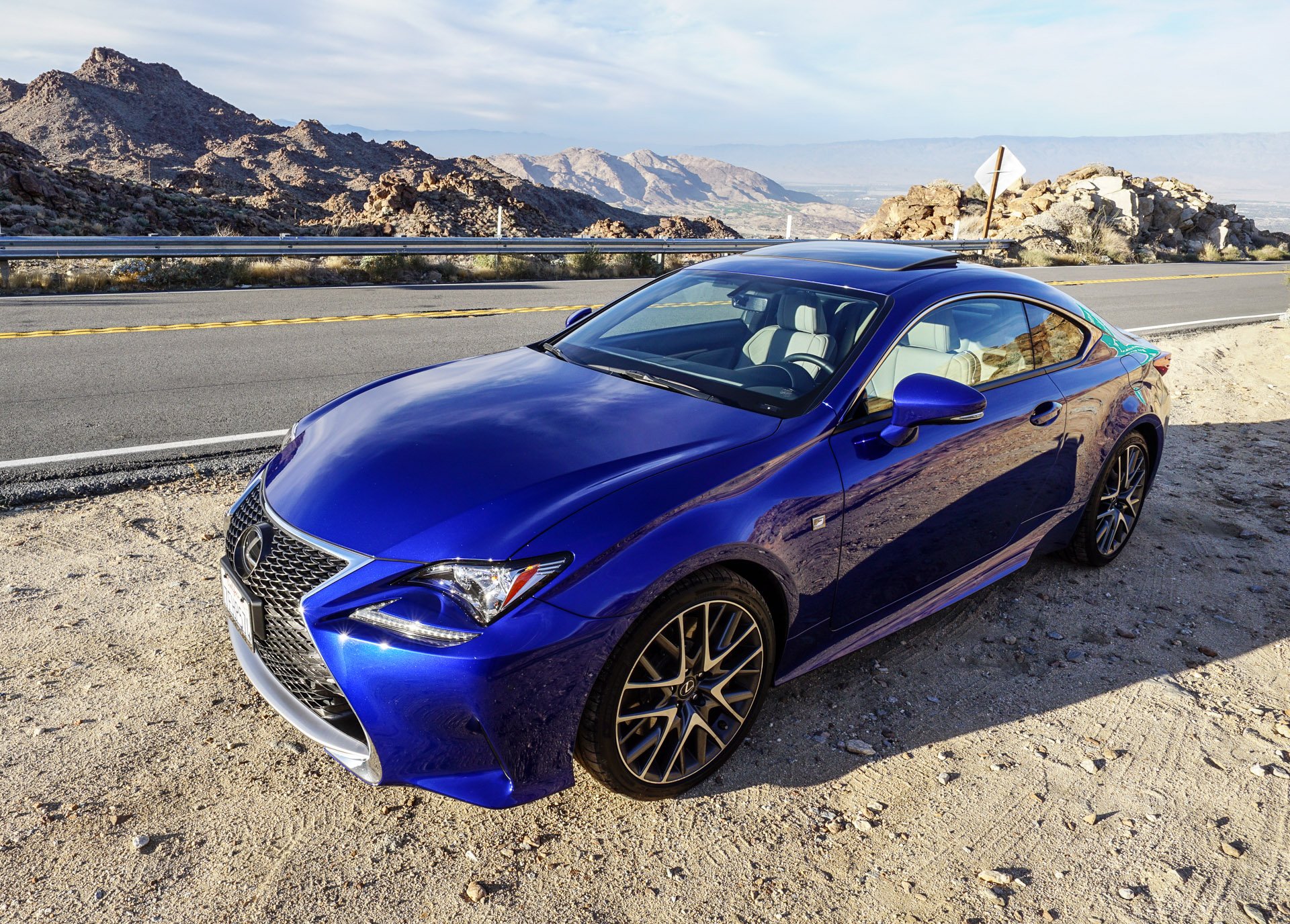 About a year ago, I took my first drive in the Lexus RC 350 F Sport. At the time, I was given the choice of driving it and the mighty 467 hp Lexus RC F, so I wasn't exactly able to give it 100% of my attention. But without a track or a V8 option to distract me, I was able to focus entirely on the more accessible variant of the RC coupe.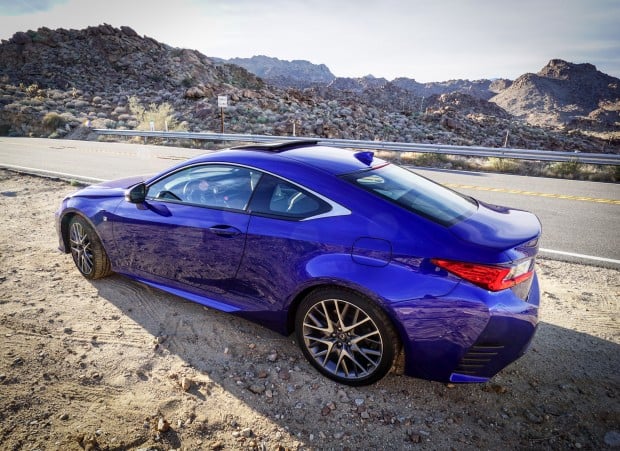 For starters, the RC 350 F Sport is a really good looking car. I had several people stop and ask me about the car as I was driving it around, something that I've never experienced in a Lexus before. Decked out in Ultrasonic Blue Mica, it's quite stunning. Of all of the Lexus models to date, the RC is the boldest embodiment of the sport/luxury blend that the brand has been aiming for in recent years. Dominating the front end is a large, blacked out version of Lexus' trademark spindle grille, trimmed in chrome, and surrounded by triangular headlamps and arrow-shaped LED running lights, first drawing your eyes towards the center of the car, then pulling them back out to show off its wide and athletic stance.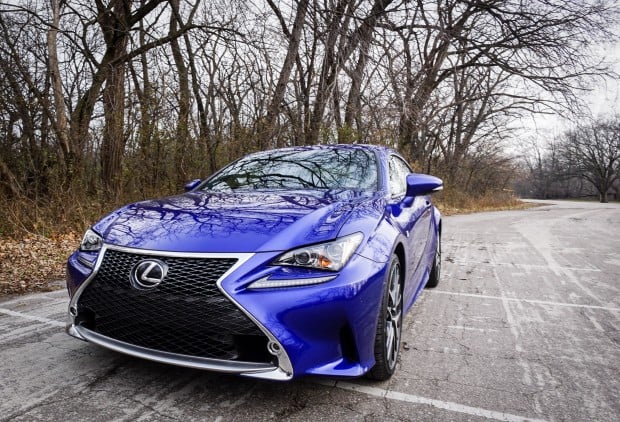 While I usually drive cars right at the beginning of their model year, I spent the week driving a 2015 review fleet car that had about 18,000 miles on it, and the car drove as well as the day it came off the assembly line. With a full year of use (and abuse) by automotive journalists, it was clear that the quality Lexus is known for is of the lasting kind. There wasn't a squeak, rattle, or anything that would indicate wear and tear at all.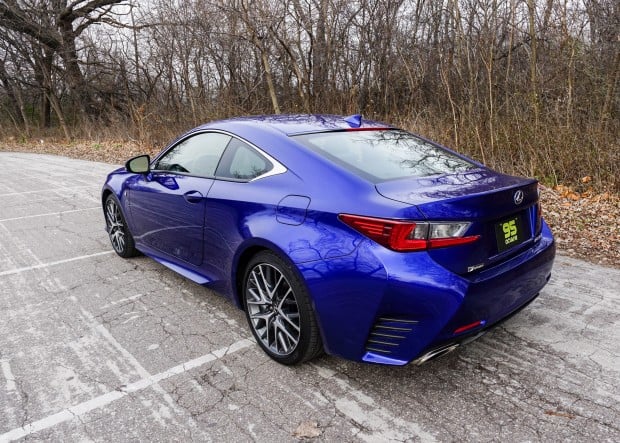 The RC 350 packs a 3.5-liter DOHC V6 under the hood, which generates 306 horses, and 277 lb-ft. of torque. While there is an AWD model available, I drove the RWD. Acceleration was excellent, and especially rewarding when I put the car into Sport or Sport+ modes, and used the paddle-shifters to push the revs closer to the 7,000-ish RPM redline. While I didn't measure 0-to-60 time, it certainly felt every bit as fast as the spec'd 5.6 seconds, if not faster.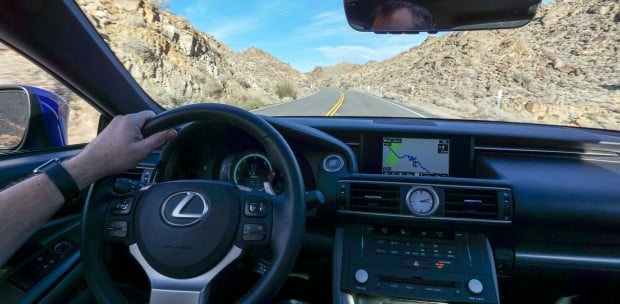 Equipped with both the variable gear ratio steering and adaptive variable suspension options, the RC 350 is particularly agile, offering a satisfying amount steering weight at speed, and excellent road feel without being harsh. Bringing the car to a stop was tight and reassuring, thanks to some very good ventilated disc brakes. Oh, did I happen to mention that I love these wheels?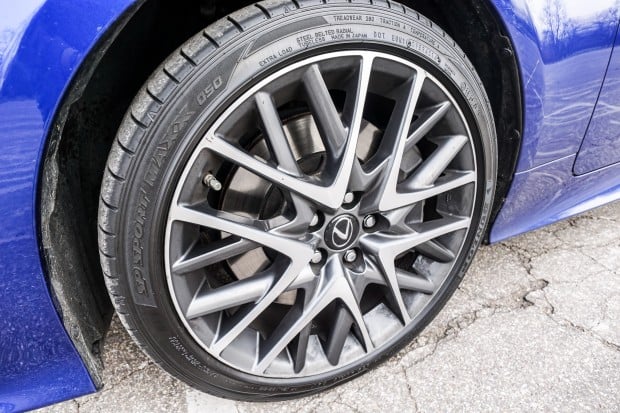 Using the RC 350 as my daily driver for the week, I encountered everything from city traffic jams, to speedy highways, to glorious, winding country roads. Regardless of the environment, I felt comfortable behind the wheel of – more so than I did in the RC F, which has so much torque going to the rear wheels that it can be a bit of a handful. If the RC F is a muscle car, the RC 350 is a European sports car.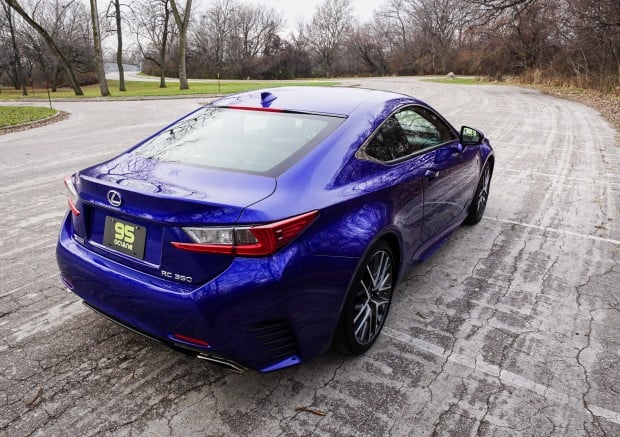 For front seat passengers, it's a very comfortable car, with sporty bucket seats that provide good bolstering and support, but are still soft enough for long rides. You also get plenty of adjustability, along with heat for cold days, and ventilation for hot ones.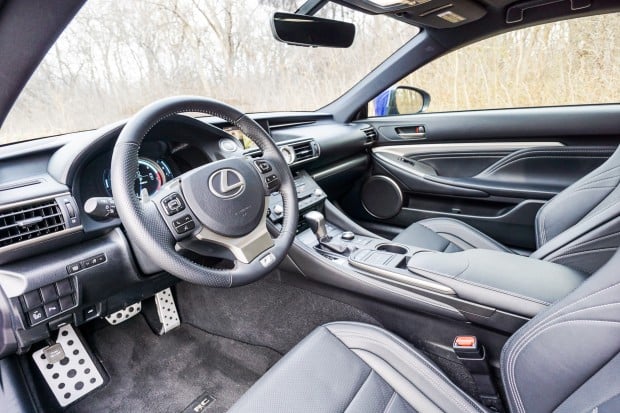 As I noted the last time I drove this car, the rear seat is ridiculously tight. For all practical purposes, the RC is a 2-seater. In fact, if they just went with that and turned it into a hatchback, they could increase cargo capacity, and save some weight by eliminating the back seat.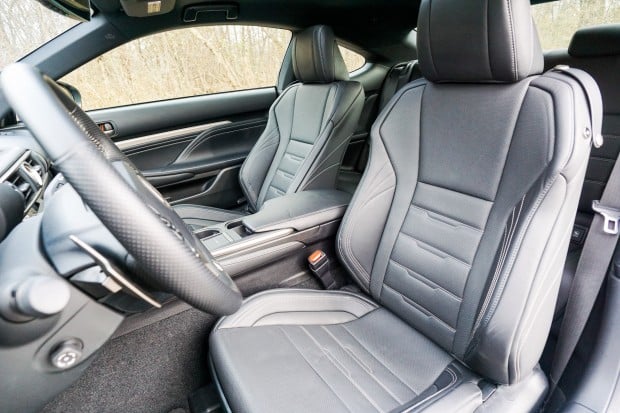 I'm still enamored of the instrument cluster of the RC 350 too. Taking inspiration from the LFA supercar, speed and tach information is displayed on a round screen in the middle, which can physically move to the right to make way for a supplemental information display on demand. Sure, it's a bit of a gimmick, but it's still a cool feature to show off to your friends.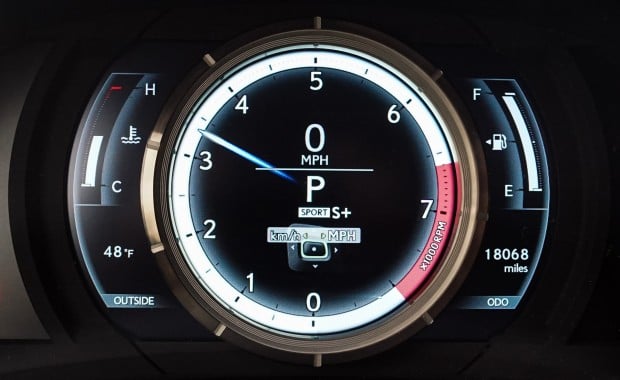 The media and nav system is serviceable, but still suffers from a wonky trackpad for input, I much prefer the control "puck" found in other Lexus vehicles, or better yet, a touchscreen. Also, the 8-inch screen now seems tiny compared to the 12.3″ one that's made its way into more and more Lexus models. On the other hand, the available 17-speaker, 835-watt Mark Levinson stereo system sounds phenomenal.
I don't get to revisit cars I've previously driven that often, so I'm happy that I got to spend some more time with the RC 350. It's a great, high-quality coupe, with enough sportiness to provide some on-demand thrills, and enough comfort to be your everyday car.