Vauxhall Maloo LSA Ute Reaches 62mph in 4.6 seconds
gm | ute | vauxhall | vauxhall maloo | December 21, 2015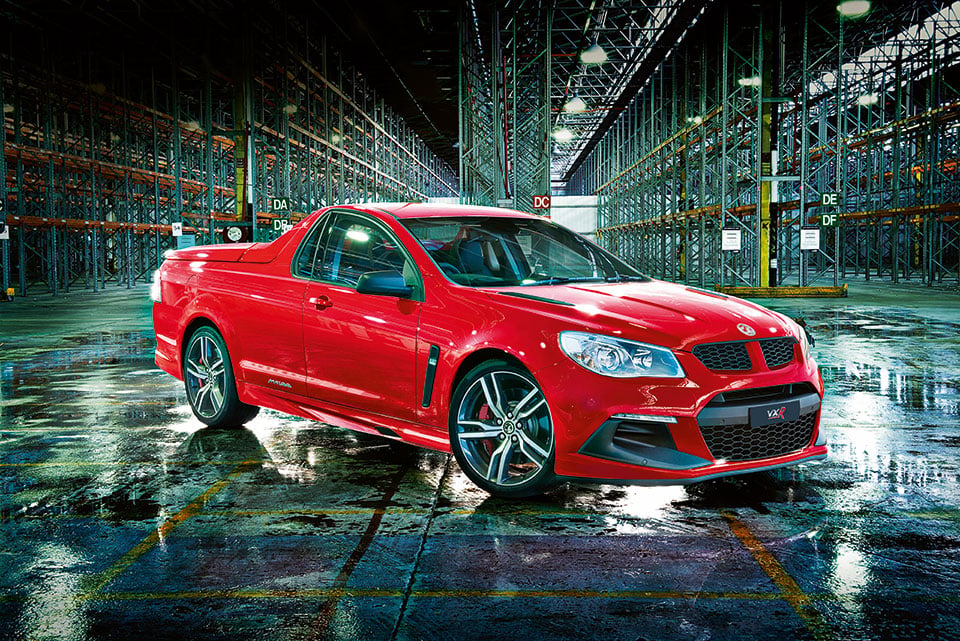 The Maloo is one of those cars that is sort of ugly, but entirely awesome. The El Camino-like Vauxhall Maloo LSA you see here is the fastest truck in the UK. The speed comes thanks to a new supercharged V8 engine that Vauxhall has dropped under the hood of the car.
That V8 comes right out of the Camaro ZL1 and pumps out 536 hp from its blown 6.2-liter displacement – a gain of over 100 hp over the prior model. The engine makes 495 lb-ft. of torque, and the truck can haul up to 1190 pounds in its bed.
The Maloo LSA gets new wheels, a revised front fascia, and black accents. Features include a launch control on manual transmission versions, limited slip diff, Nav, and Bluetooth. Sadly, this is one of those cars that will never come to the US – and probably won't be produced for long since it's made in the soon to be closed Holden factory in Australia.
As an added bonus for those in the UK, the car is classified as a commercial vehicle and therefore can get the VAT back from the purchase price.