Renault Clio R.S. 220 Trophy: Hottest Hatch on the Nürburgring
car | hot hatch | nurburgring | renault | December 22, 2015
---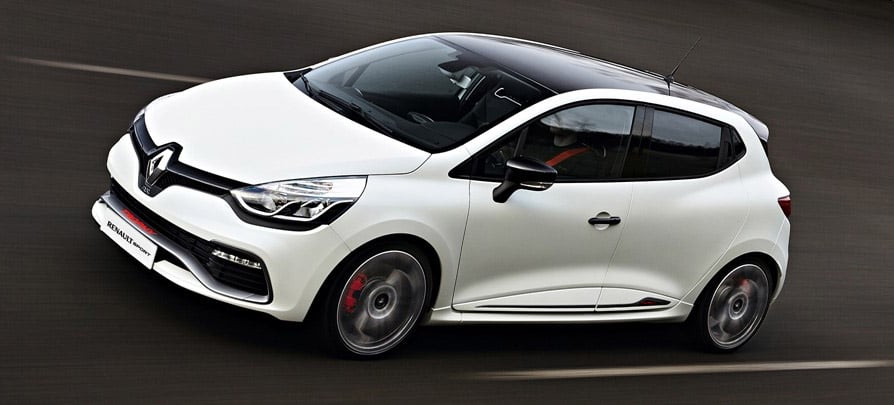 Another of the car brands that folks in Europe can get hands on that we can't here in the US is Renault. Most of their car's are pretty boring, so we don't lament that fact much. However, the Clio R.S. 220 Trophy is certainly appealing and stokes my car lust.
Recently, the car was driven by an editor for a German car magazine who also happens to be an accomplished race car driver. The record was set by Christian Gebhardt from Sport Auto. During their recent hot hatch shootout, the Clio R.S. 220 Trophy mustered enough handling and power to set a new lap record for the Nordschleife segment on the track at 8 minutes and 23 seconds. Since other cars have done the circuit in under 7 minutes, I'm assuming the record was either the fastest in its class. Still, it's an impressive time for a relatively simple hatchback with just 220 horses under the hood.
The test that saw the record fall was published in the January 2016 issue that is on shelves right now.