Jet-powered Go Kart Turns up on Craigslist
craigslist | go-kart | jet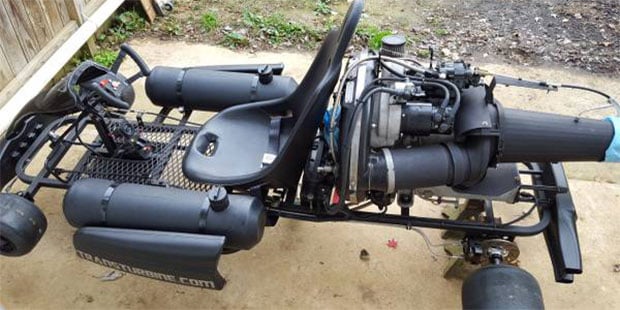 Remember back in May when we showed you that insane jet-powered go-kart that shot out a massive flame and glowed red-hot? If you were enamored with that thing and wished for your own jet-powered go-kart, here is your chance.
This particular kart is up on Craigslist in Middletown, MD, and listed at $10,500. Power comes from a modified Boeing gas turbine turbojet engine that makes 300 pound of thrust. I have no idea how fast that can push this kart, but much like a Corvair, it looks unsafe at any speed.
$10,500 for a custom built jet-powered go-kart from Craigslist may not be the wisest of investments. Fear factor aside, I really want to ride this thing. It looks like a deathtrap, but a fun deathtrap.