Two Rare Hemi 'Cuda Convertibles Head to Auction
auction | convertible | plymouth | plymouth cuda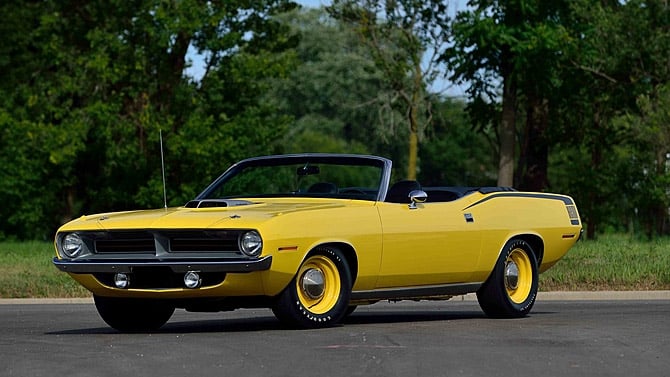 Of all the muscle cars of the '70s the one that I want most is the Plymouth Barracuda. Perhaps the rarest and most valuable of all the 'Cuda clan are the Hemi 'Cuda convertible cars with only a handful of those made. At the Mecum Kissimmee auction that kicks off on January 15, 2016, two Hemi 'Cuda convertibles will be hitting the stage.
One of the beasts is a 1970 and it is estimated that it will sell for upwards of $2.7 million. It's covered in Lemon Twist yellow paint, black interior, and has only 27,500 miles on it. It also has some nice options with a four-speed manual, Super Track Pack, Shaker Hood, Radio Group, and power top along with Rallye instrument cluster and tach. Only 14 Hemi 'Cuda convertibles were made that year and only five of them had a 4-speed.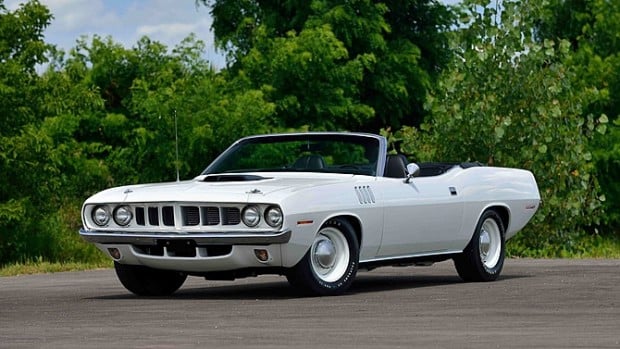 The other car is the 1971 in Sno-white paint, expected to go for at least $2.25 million. It has 30,900 miles on it and has a 727 Torqueflite automatic. Both of them are fantastic cars, but I like the looks of the all white car better –  the 1971 grille is still my favorite.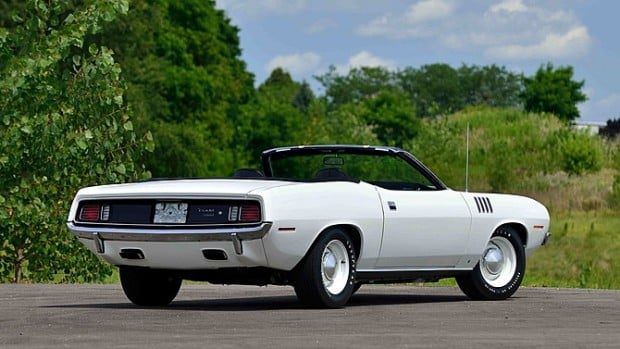 In addition to the Hemi 'Cudas, one of only nine 1970 Dodge Hemi Challenger R/T convertibles will be on auction.