Our Picks from the 2015 Performance Racing Industry Show
Performance racing industry | PRI | sema | tuner news | tuners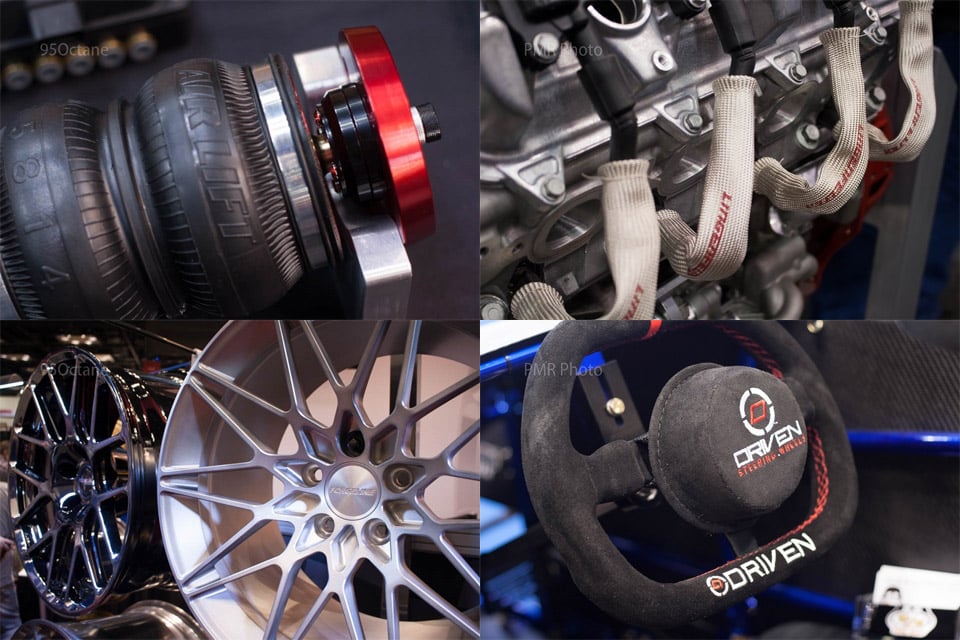 Performance Racing Industry is a yearly trade show held in Indianapolis where the world's most dedicated racers, manufacturers, suppliers and vendors gather to see what's new in the world of motorsport. This year we picked a few special companies to focus on, and those include AirLift Performance suspension company, ForgeLine forged alloy wheels, Lingenfelter Performance Engineering, and Driven Steering Wheels.
Starting with Driven Steering Wheels, this is a story of a start-up company that has seen some wild success. With steering wheels being found in motorsport on a truly worldwide scale. Driven equips everything from dirt track oval cars to BTCC racers to drift cars to Nascar Sprint Cup. But best of all, Driven is also keen to expand from just Alcantara covered rings. Zach Skolnick, founder of Driven, which started in 2013, explains that his network of dealers is now world-wide, and starts from humble beginnings from an apartment with inventory stacked wherever space could be found. 2016 will bring around an FiA-certified racing seat that will be a more affordable option to the other brands currently on offer. The goal is to have new and innovative racing safety products on the market by 2017 that can take the fight to bigger names like Sparco and AlpineStars. More information can be found at Drivensteering.net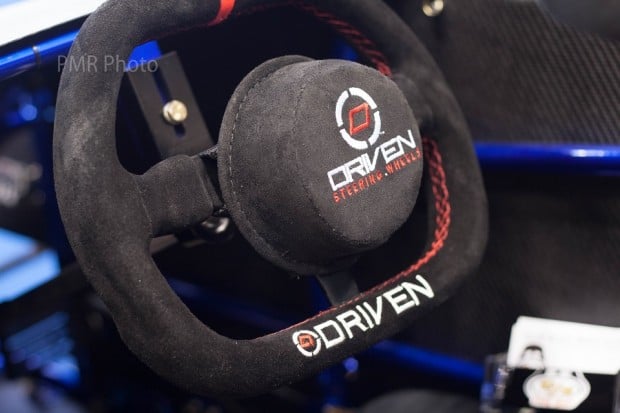 If you know anything about GM cars, or specifically about Corvettes, one name that's always been associated with great performance parts is Lingenfelter Performance Engineering. A few weeks ago they had some awesome rides on display at SEMA, but PRI is more focused on the performance side of things. To back that up, Lingenfelter announced the co-sponsorship of the COPO Camaro class at the 2016 Holley LS fest. Lingenfelter, a long time supporter of the COPO class, sees this as their vision of how NHRA Stock and Super Stock classes should battle it out on the strip. Mike Copeland made the announcement of the contest, called "Battle at the Green" and the winner will take home a cool $10,000 in winnings. The race and all of the action for LS fest will take place on the second week of September 2016. More information can be found at Lingenfelter.com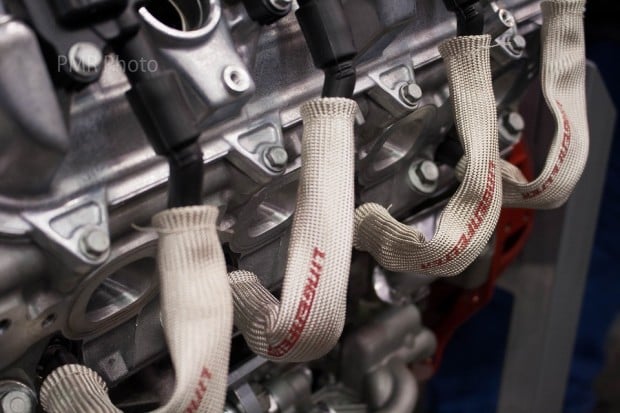 As mentioned above, SEMA was held just a short time in advance of PRI, and another vendor that was present at both shows was Forgeline Wheels. Forgeline is well known in the motorsport industry for their creative engineering to make wheels that are both strong and able to put up with the rigors of motorsport, as well as incredibly lightweight. Speaking with David Schardt, president of Forgeline, he tells me that even with the extreme dimensions of the wheels shown at SEMA which are more for looks, all of the research and development learned from the motorsport wheels is applied to those wheels as well. For their track wheels, their ingenious "scallop" in the spokes remove weight but keep structural integrity. Single-piece wheels are made out of machined billet, and the multi-piece wheels are held together with ARP titanium hardware. Another claim to fame is that Forgeline stands alone as the only American made, and American engineered wheel in road racing. More information can be found at Forgeline.com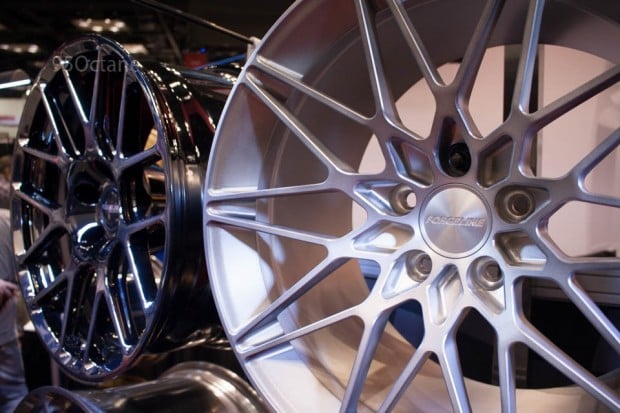 Last, but certainly not least is Air Lift Performance suspension systems. Not too long ago air bag suspension was used primarily in the show car side of automotive lifestyle but that is no longer the case. Brian Vinson, the Performance Engineering Manager at Air Lift explained ot me that the industry is moving toward cars that look great, with very tight tire and fender clearances, but also have the function of being able to be used as a daily driver without worrying about bottoming out while going over a crack in the pavement. Essentially, air suspension replaces a standard coil spring unit in the car which has the function of movement but only in a finite range. For cars, this means wheel gap when you want a comfy ride, or a harsh ride when you want to eliminate that ugly stock look of the car. In trucks, a loaded leaf spring presents its own set of problems with roadholding, as well as being not level. Air Lift suspension solves each one of those issues with it's wide array of products for both cars and trucks. More information can be found at Airliftcompany.com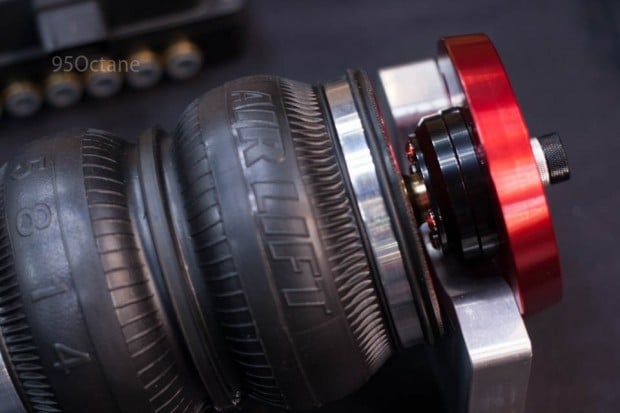 Though PRI is a three day event, you'd better put on your good walking shoes as it is held in the Indiana Convention center with over 320,000 square feet and over 3,000 vendors all showing their wares. Covering all of that is very much an exercise in its self. I'm looking forward to covering even more next year.