VW Teases Concept to Debut at CES 2016: Modern Microbus?!
ces 2016 | microbus | rumors | volkswagen | VW | December 30, 2015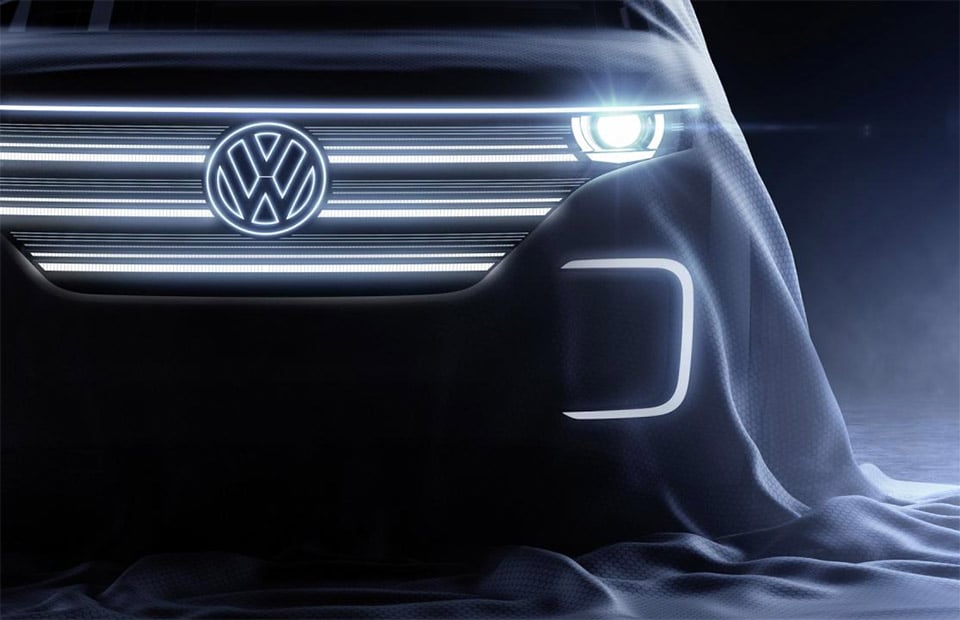 Back in high school, I knew a dude that had this perfectly restored Volkswagen Microbus from the '60s he drove everywhere. It was seriously cool, but not much for drifting. He flipped it on its side trying to slide into the parking lot one day. We helped him turn it back on the wheels, and other than some dents and scrapes it still worked, and he drove it until graduation. I really liked that Microbus and have hoped the rumors of a comeback were true.
Word is that VW will put a new Microbus into production before the decade is out. A new teaser is making the rounds and the concept certainly looks like it could be a modern Microbus.
The concept is set to debut at CES 2016 in the next week or so. Until that happens, all we have is the image you see here and the teaser video above. I hope it is a Microbus, and I hope it's cool.