MX-5 Roadster RS Racing Concept is the Factory Miata We Want
mazda | mazda miata | mazda mx-5 | tokyo auto salon | December 31, 2015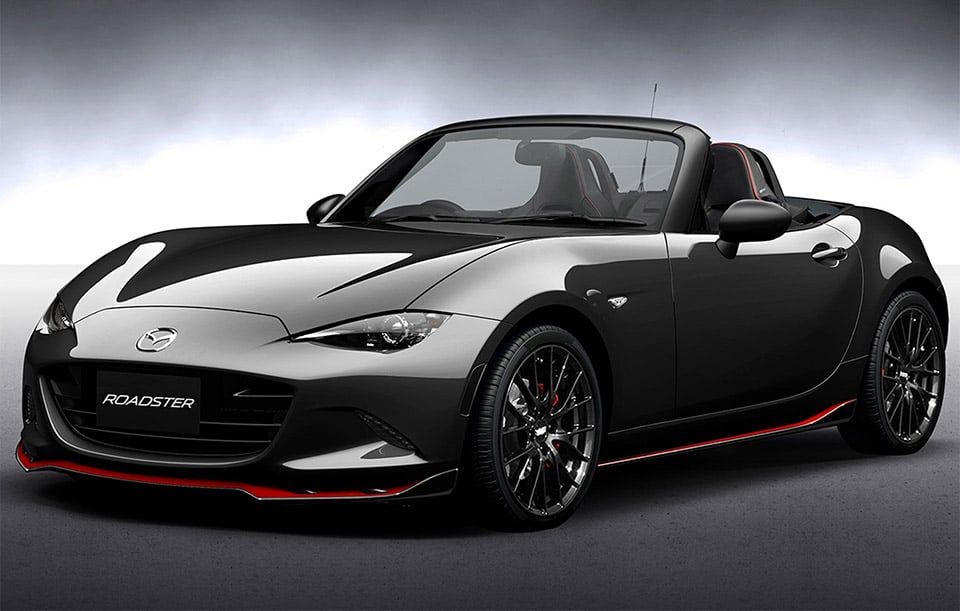 Mazda is headed to the 2016 Tokyo Auto Salon to show off some concept cars and one of them needs to be built post haste. That car is the Roadster RS Racing Concept and it is a sinister looking black MX-5 with an aero kit trimmed in red. It looks really cool.
The best part is that Mazda says it has a height adjustable suspension, which suggests that the car has factory coilovers. I would love to see that as an option on the MX-5 in the US. Give me a Brembo package, aero kit, factory coilover MX-5 with more power and I've found my next car.
Mazda is also showing off the CX-3 Racing Concept with some red trim and it looks cool, but not exactly exciting next to the Roadster. Four door sedan fans might appreciate the blacked out Atenza (aka Mazda6) Racing Concept. While they all look cool, the Roadster RS Racing Concept is the only one of the trio that looks like it might actually be trackworthy.