Volkswagen Unveils BUDD-e Concept at CES 2016
ces 2016 | EV | volkswagen | VW | January 6, 2016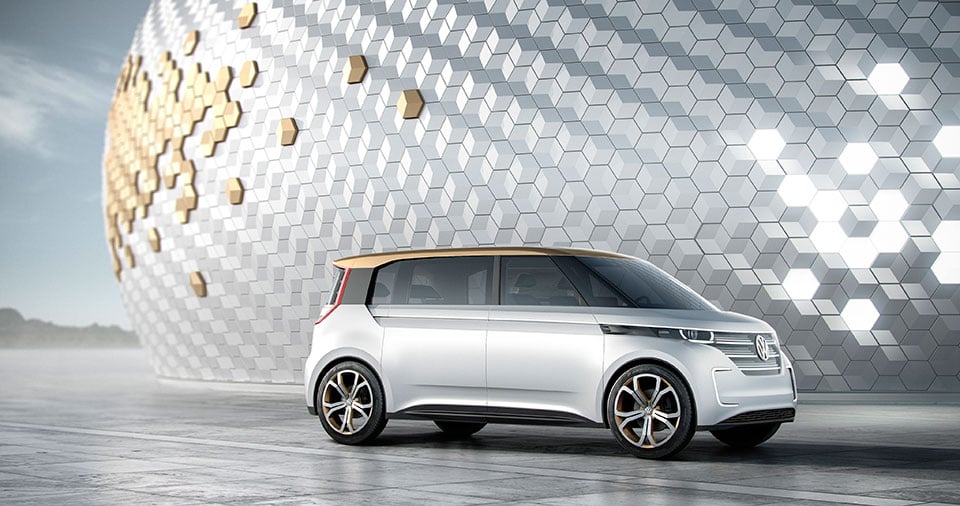 I'm going to withhold my final judgment until I see the Volkswagen BUDD-e concept in the flesh. Frankly, the renderings make it hard to tell what the car will really be like. This is the concept that we mentioned a week or so back that would be a sort of modern Microbus. The catch is that the renderings look too modern for my tastes.
It looks more like a larger Kia Soul than a VW to me. Personally, I was hoping for something more retro with modern tech thrown in. While the outside is a big question mark for me design-wise, I do rather like the interior. I especially like the curved rear seat that looks as if you could cram five people back there. I like that the front passenger seat can rotate back to face the rear occupants too.
The BUDD-e is powered by a 101 kWh battery that's supposed to provide up to 373 miles of range per charge. The concept also has gesture controls, internet connectivity, and is the first VW based on their modular electric toolkit. The van measures 181″ long x 76.3″ wide x 72.2″ high, putting it between the European Touran and Multivan T6 in size.
If this concept goes into production, I hope they offer a gas version too.