2017 Chevy Bolt: 200 Miles per Charge, Half the Cost of a Tesla
chevrolet | chevrolet bolt | EV | technology | January 8, 2016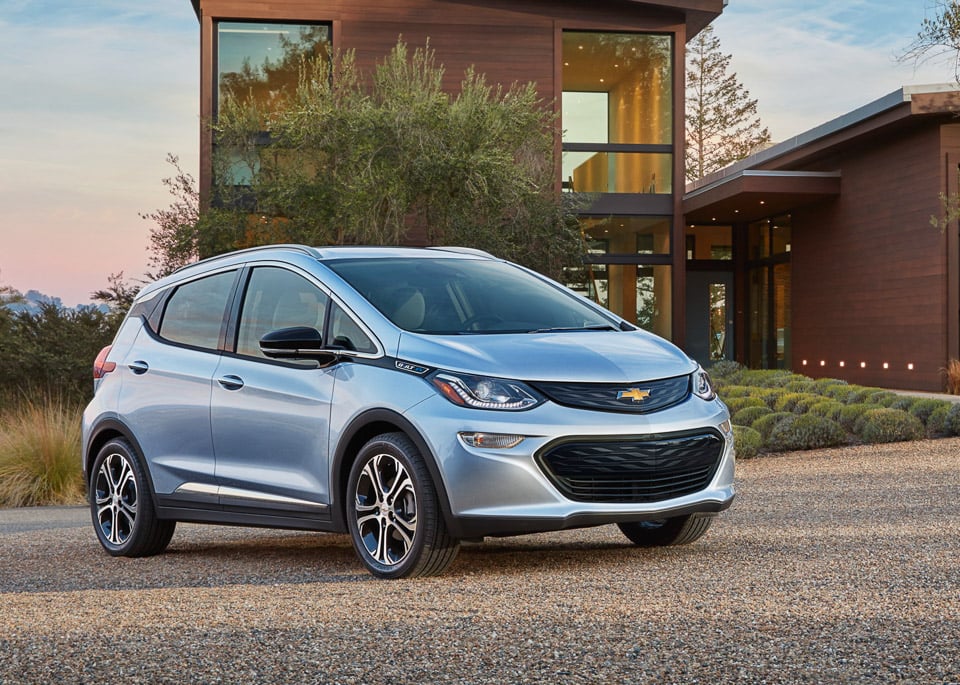 For a long time, the best EV out there for driving range has been the Tesla Model S, which starts at about $70,000. Not exactly in the range of affordability for most people who might want an electric car. Chevrolet has now gone official with some specs for its new 2017 Bolt EV, and its specs are impressive.
It can go a claimed 200 miles per charge, putting it only 40 miles shy of the driving range for the entry level Tesla Model S. The kicker is that while the Tesla is firmly in the luxury car price range, the Bolt is affordable with an MSRP of $37,500.
Knock the current federal tax incentive off that price and you will spend $30,000 on an EV with a 200-mile driving range. The Bolt is a bit more expensive than the Nissan Leaf with its starting price at $35,050, but the Leaf has only 107-mile driving range.
For that money, the Bolt comes with a 10.2-inch touchscreen infotainment system, and a fancy rear view mirror that can show a wide-angle video feed, and tech that can show a 360-degree bird's eye view of your parking.