VW Tiguan GTE Active Concept is a Green Off-Roader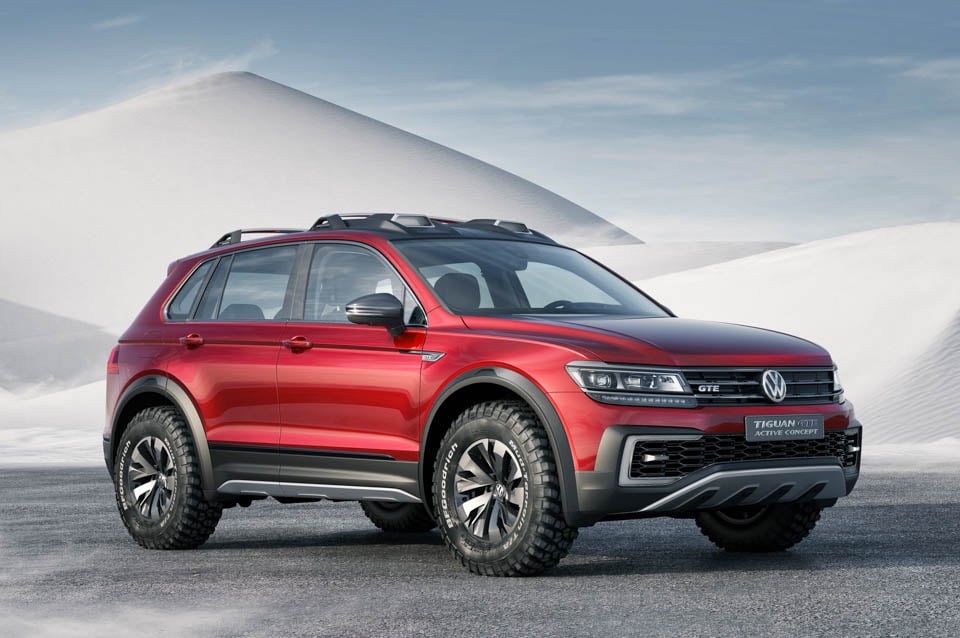 Volkswagen has a new concept car on display at the 2016 NAIAS in Detroit called the Tiguan GTE Active Concept. The concept it is based on the second generation Tiguan set to hit the US in 2017. What makes this Tiguan unique – beyond its bold and rugged styling, is that it's the first VW SUV to use their Modular Transverse Matrix platform. This is also the first SUV from VW that can use 4×4 mode in all electric mode.
The Tiguan GTE can go up to 20 miles on electricity alone and has a turbo, direct-injection gas engine and a pair of electric motors, creating a total system output of up to 221hp.
The battery pack is a 12.4kWh unit, and power goes to the ground via a 6-speed dual-clutch transmission. Depending on what driving mode the vehicle is set to, it can operate as a front, rear, or all-wheel drive. To keep the batteries charged the concept has a coasting function and regenerative braking.
Volkswagen hasn't said if the the GTE Active Concept will lead to a production vehicle, but it's certainly an interesting exploration in the drivetrain department.