Clarkson Admits Flipping Reliant Robin Was Rigged
jeremy clarkson | reliant robin | top gear | January 14, 2016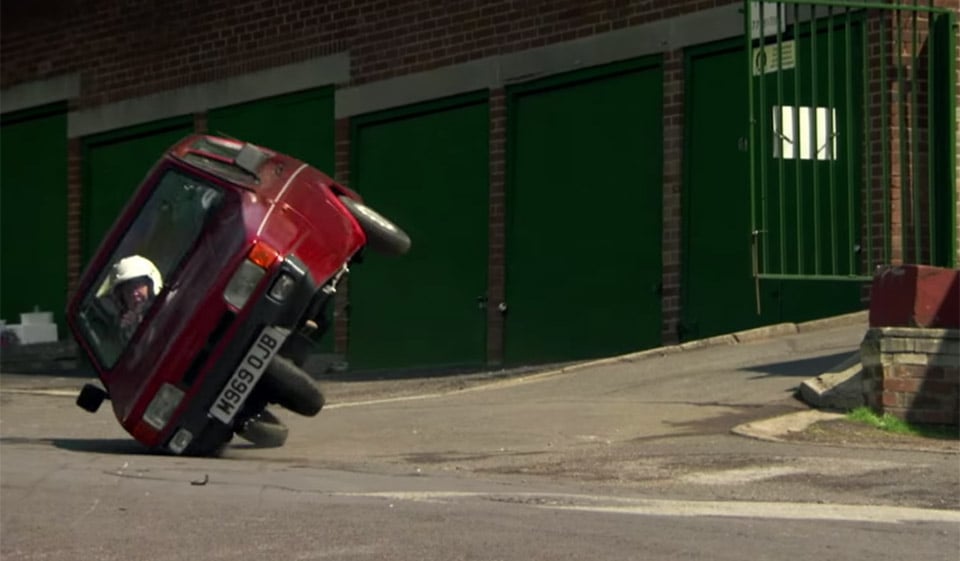 I was always a huge fan of Top Gear, and can definitely relate to Jeremy Clarkson slapping the guy who forgot his steak. Other than beating someone up over meat, perhaps the most memorable thing Clarkson did on the show was drive the Reliant Robin that flipped over approximately every 43 seconds.
I watched that episode and thought that the three-wheel car must be the worst design in the history of cars. As it turns out the guys at Top Gear had a bit of fun with the car at the Reliant Robin's expense. Apparently, the car in that memorable skit was rigged to flip over when the steering wheel was turned.
In a recent review he wrote for The Sunday Times, Jezza says the cars are actually quite stable:
"Well, now's the time to come clean. A normal Reliant Robin will not roll unless a drunken rugby team is on hand. Or it's windy. But in a headlong drive to amuse and entertain, I'd asked the backroom boys to play around with the differential so that the poor little thing rolled over every time I turned the steering wheel."
To prove his love for the quirky little car and his lack of fear of rolling over, he and the other cohorts purchased Reliant Robins to use as company cars for their new show with Amazon. The entire review Clarkson wrote about the Robin is a funny read. I really like that guy.