VLF Automotive Destino V8: A Fisker Karma with a 'Vette Engine
corvette | destino | fisker | vlf automotive | January 14, 2016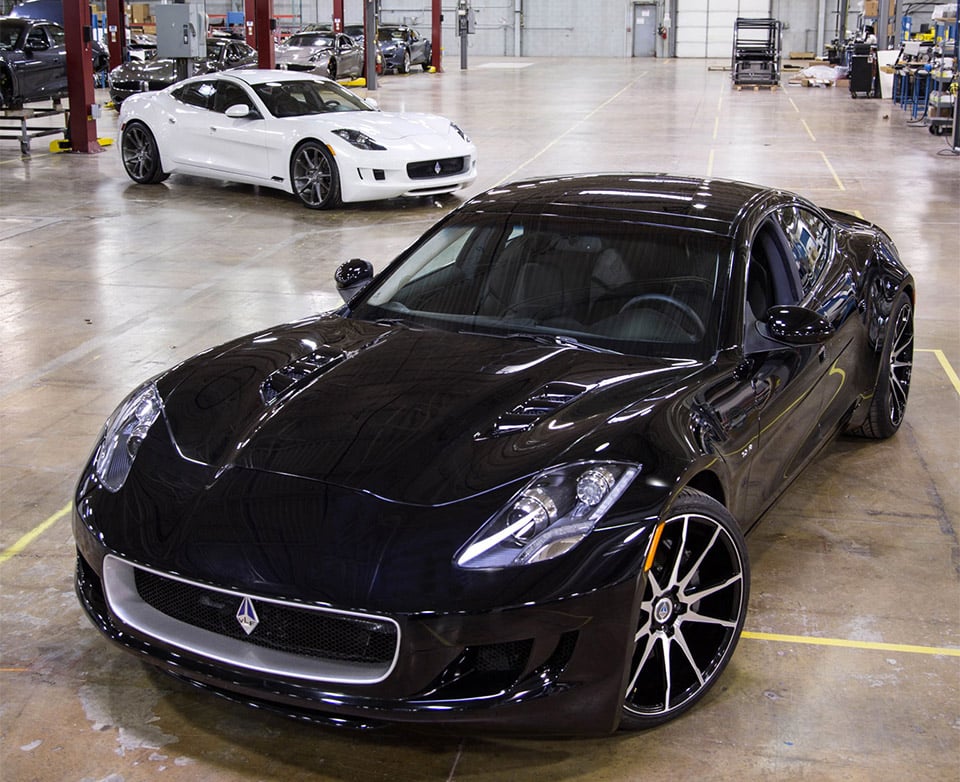 I mentioned a bit ago that VLF Automotive had unveiled the sexy Force 1 V10 car in Detroit. That isn't the only car the company has at the show. The other is called the Destino V8. If it looks somewhat familiar, that's because it's largely the same car as the gas-electric hybrid Fisker Karma, but it now has a big V8 under the hood rather than a hybrid power plant.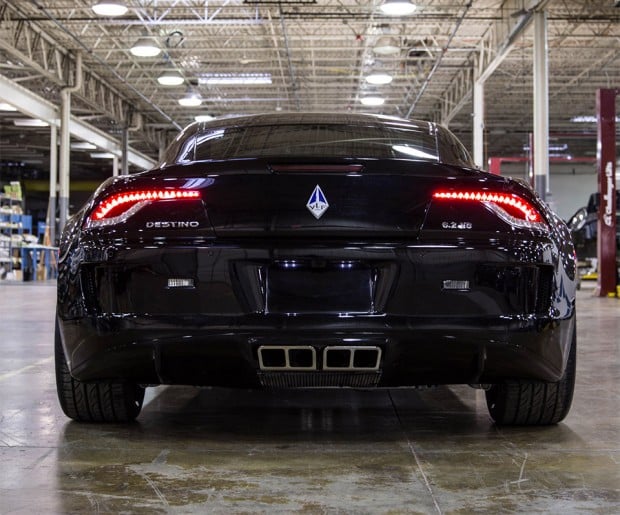 That engine is a Corvette LS9 making 638 hp and 604 lb-ft of torque. The car carries a hefty 4,300-pound curb weight, but the big engine can still push the car to 60mph in 3.9 seconds. Top speed is estimated at 200 mph.
Pricing for the Destino V8 starts at $229,000(USD). Production will start this year and VLF plans to have seven dealerships in North America with more abroad this year.