Nissan Rogue Warrior Laughs at Snowy Mountains
nissan rogue | snow | Video | January 19, 2016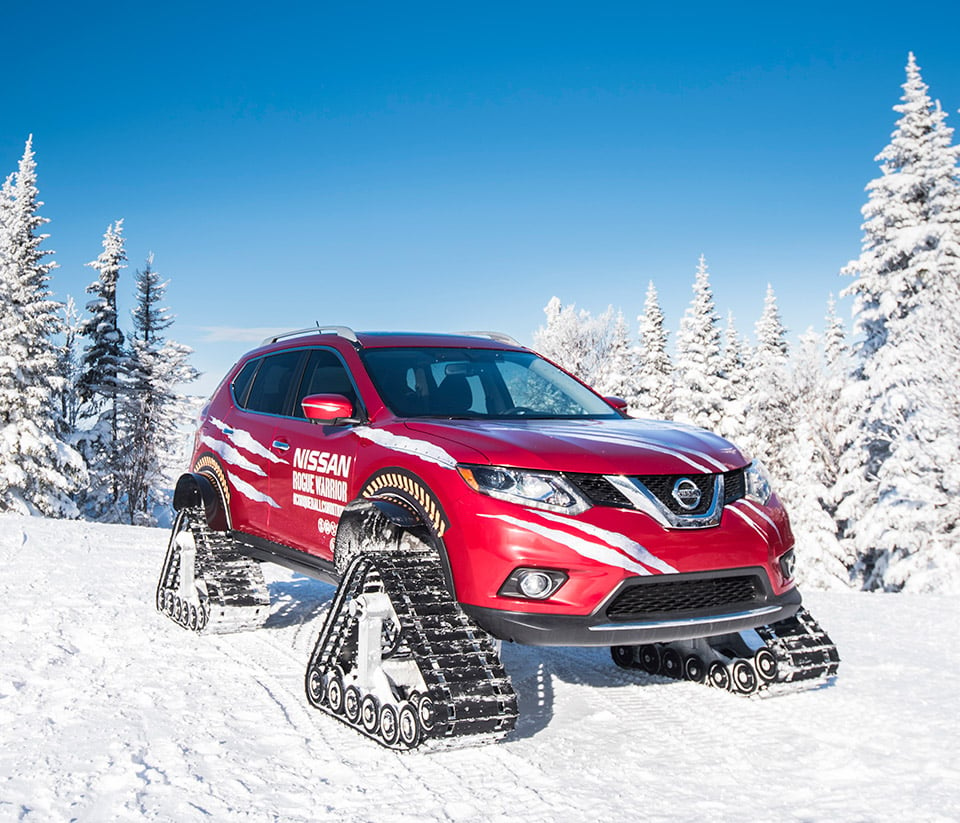 The awesome, tank treaded SUV you see in the photo here started life as a normal Nissan Rogue AWD SUV. It was sent to the gang over at Motorsports in Action in Quebec to be outfitted for winter driving, and debuted at the 2016 Montreal International Auto Show. The result is a Rogue with a Dominator track system that gives the Rogue some serious snow skills.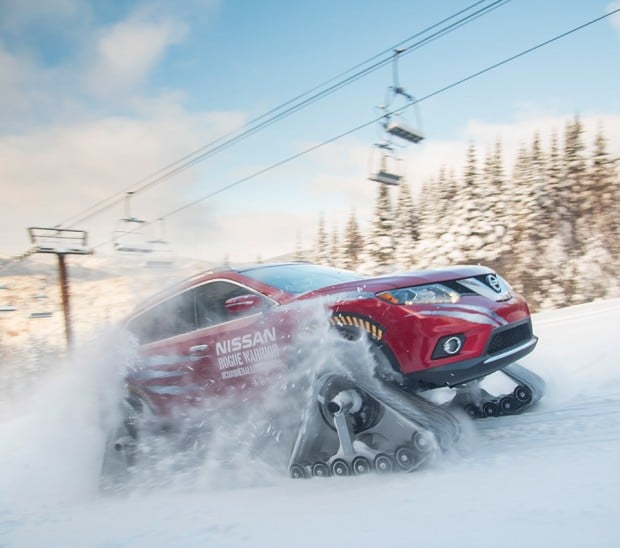 The Rogue Warrior's track system measures 30-inches high, 48-inches long, and 15-inches wide and replaces each of the four wheels all around the Rogue. While the suspension needed some tweaks to accommodate the tread system, the CVT transmission and AWD system are Nissan stock.
With treads installed, the SUV can scale 45-degree grades in groomed snow at up to 62 mph. Total ground clearance is 23-inches. I want one of these pretty badly – and some ski slopes to go with it.